EPS

Capabilities
Architectural Stone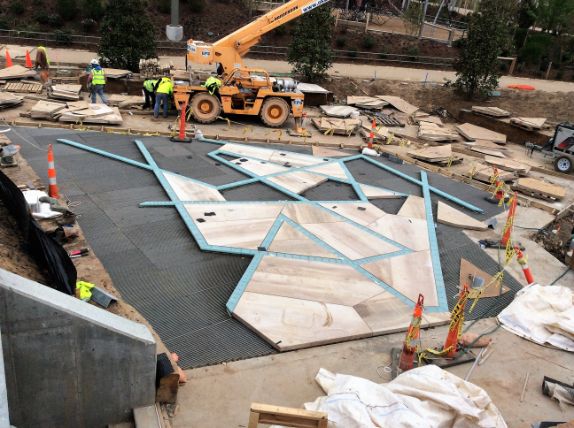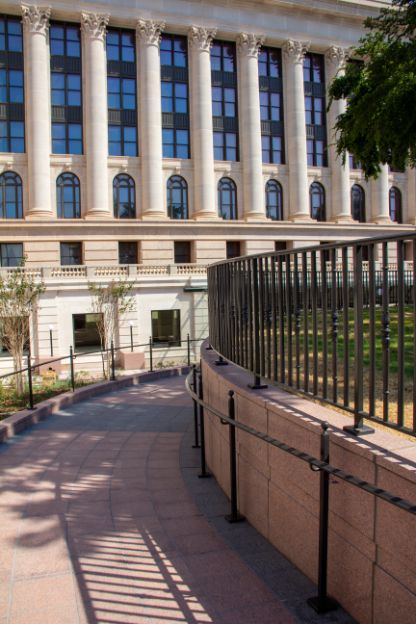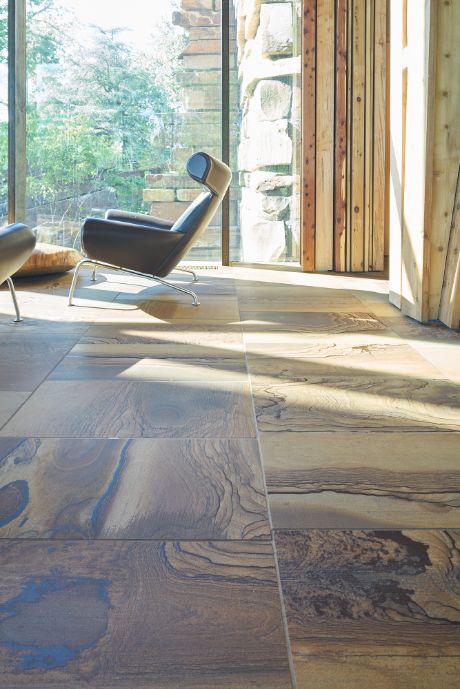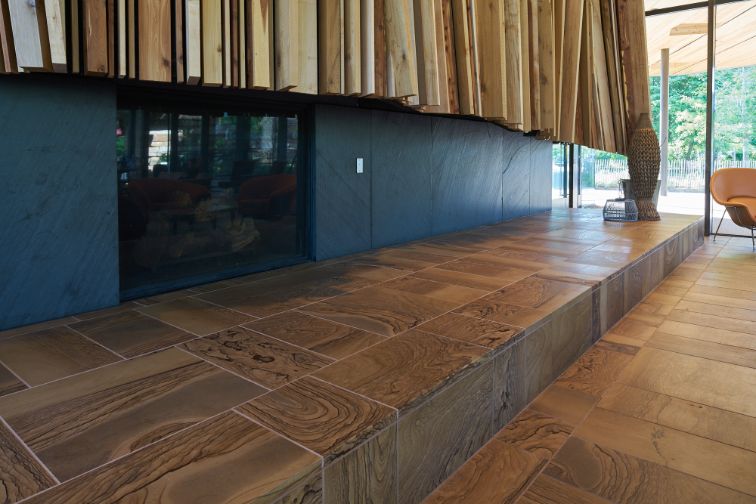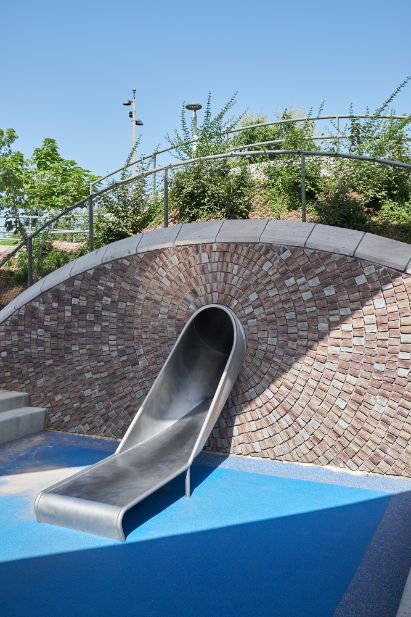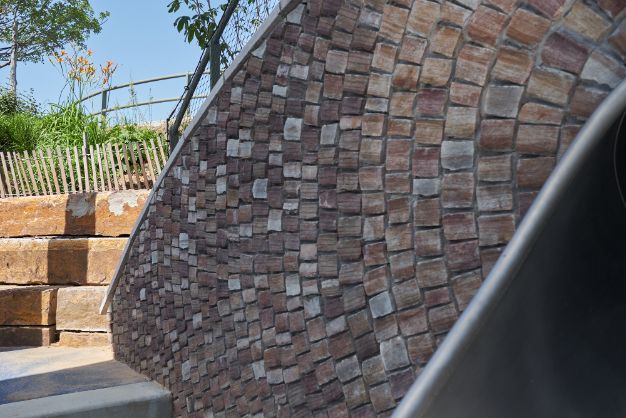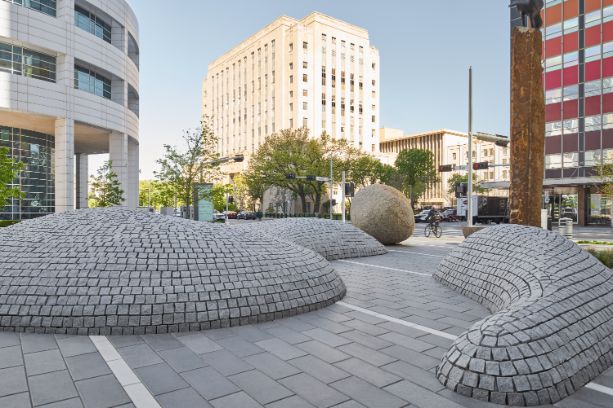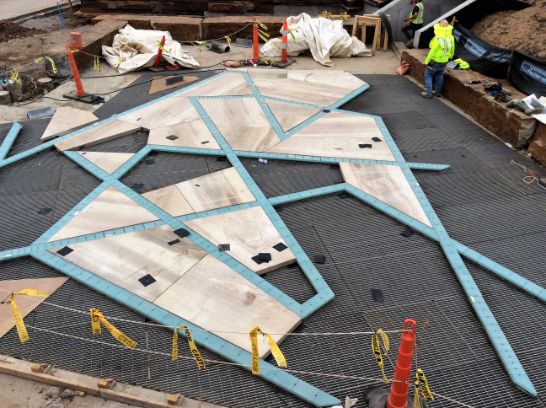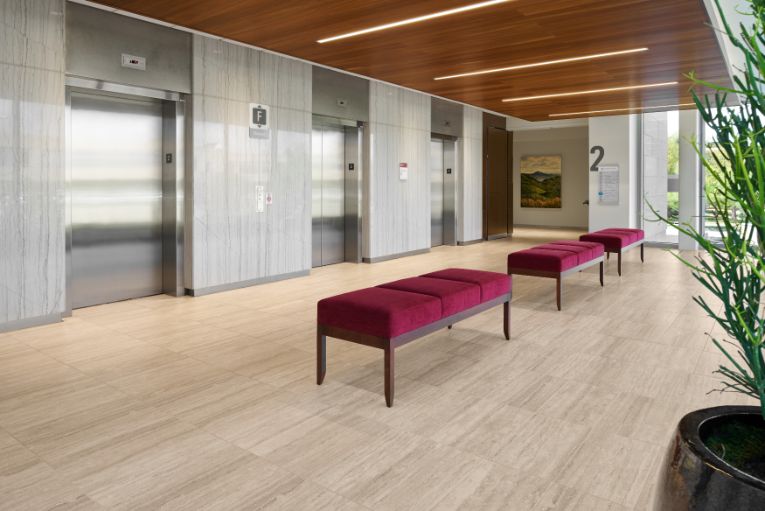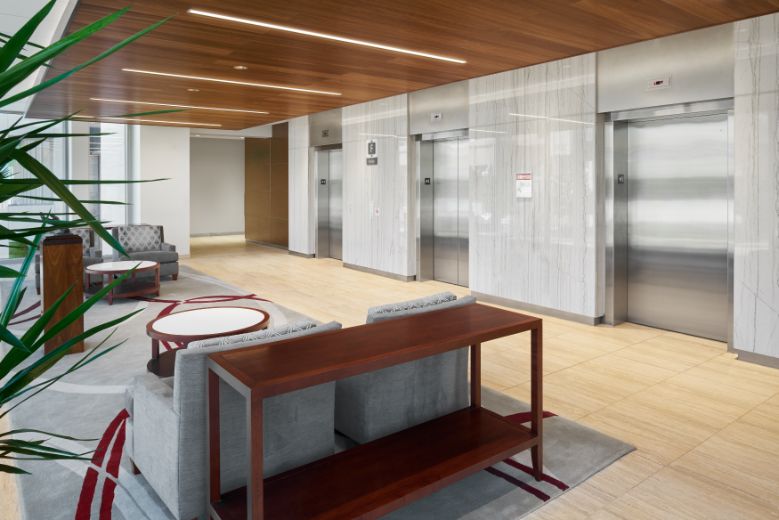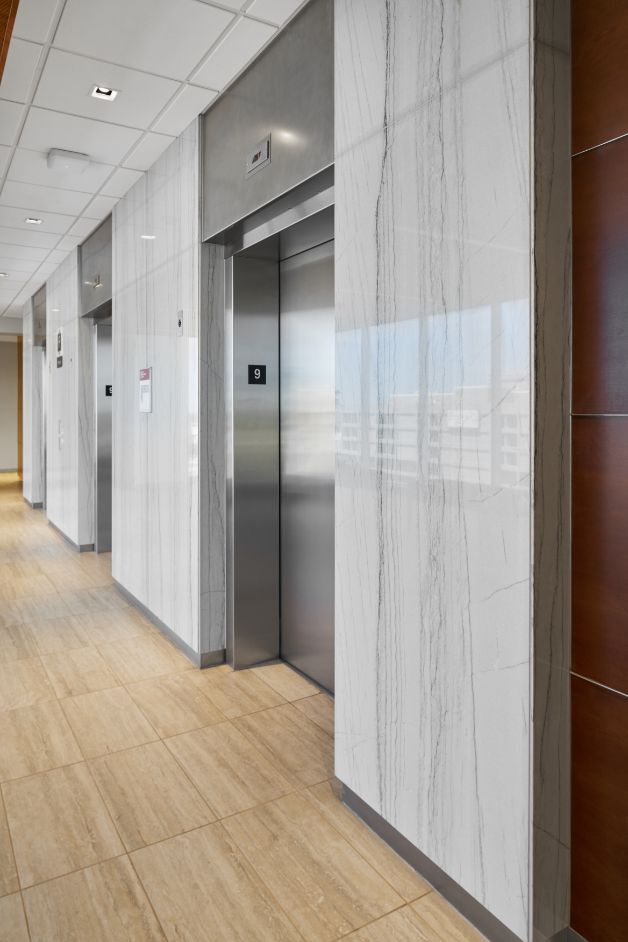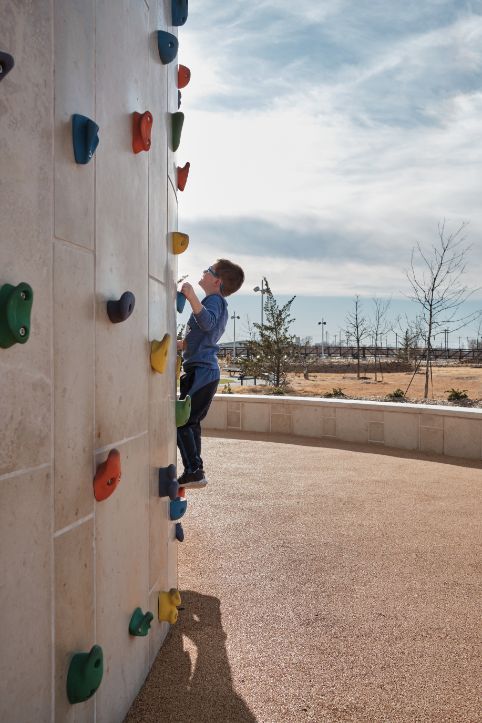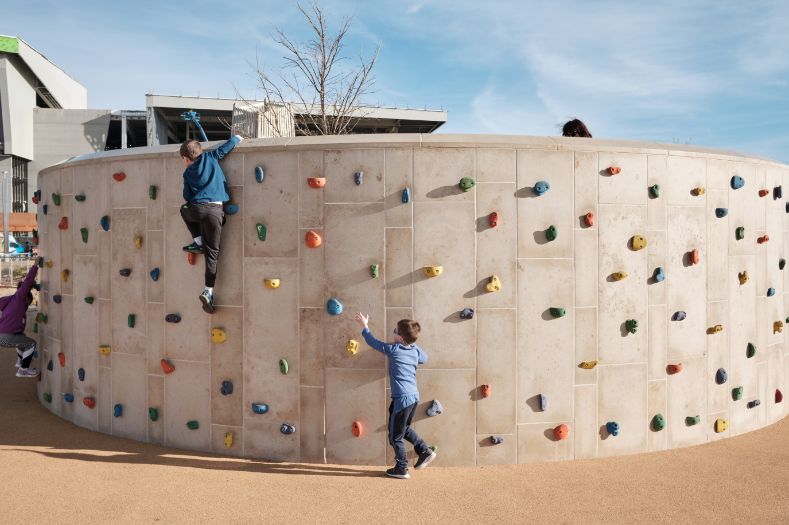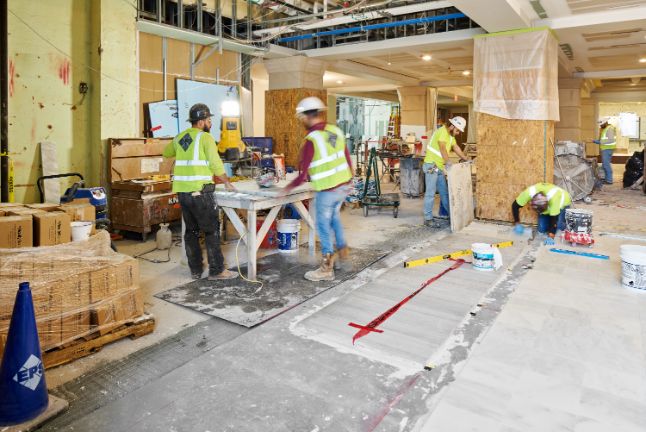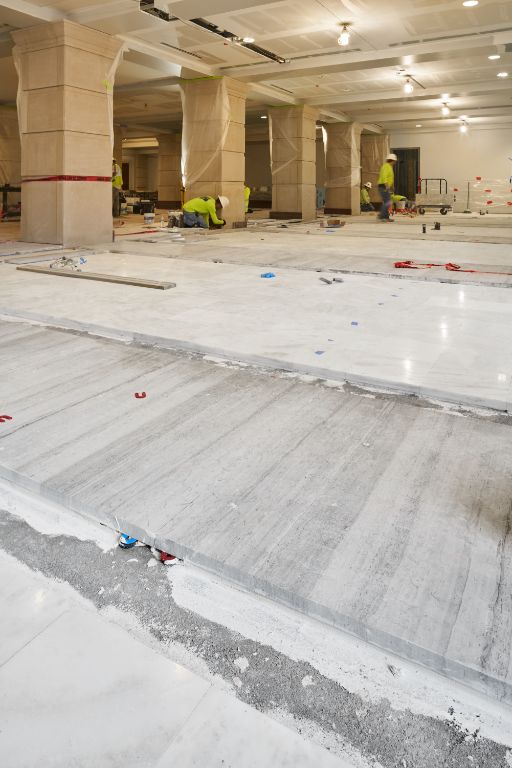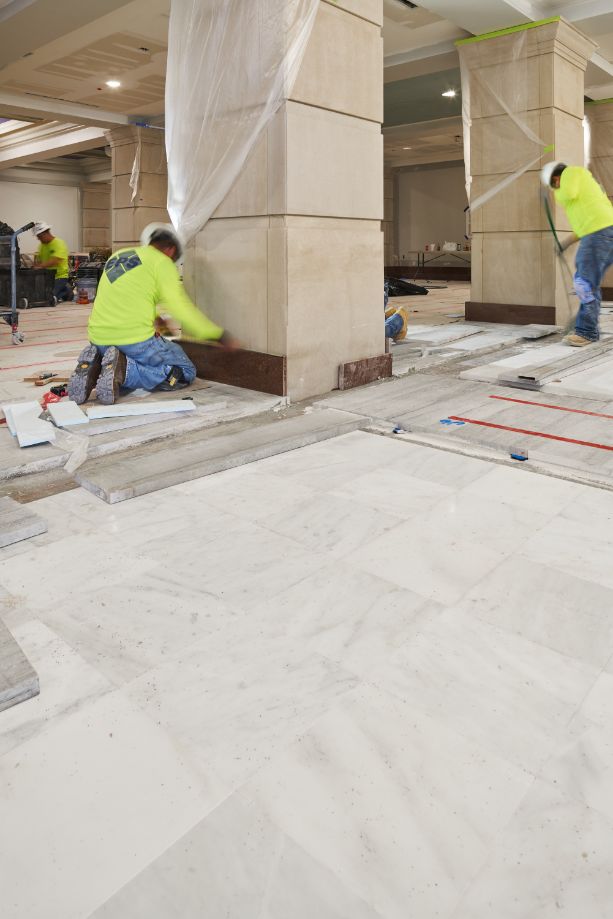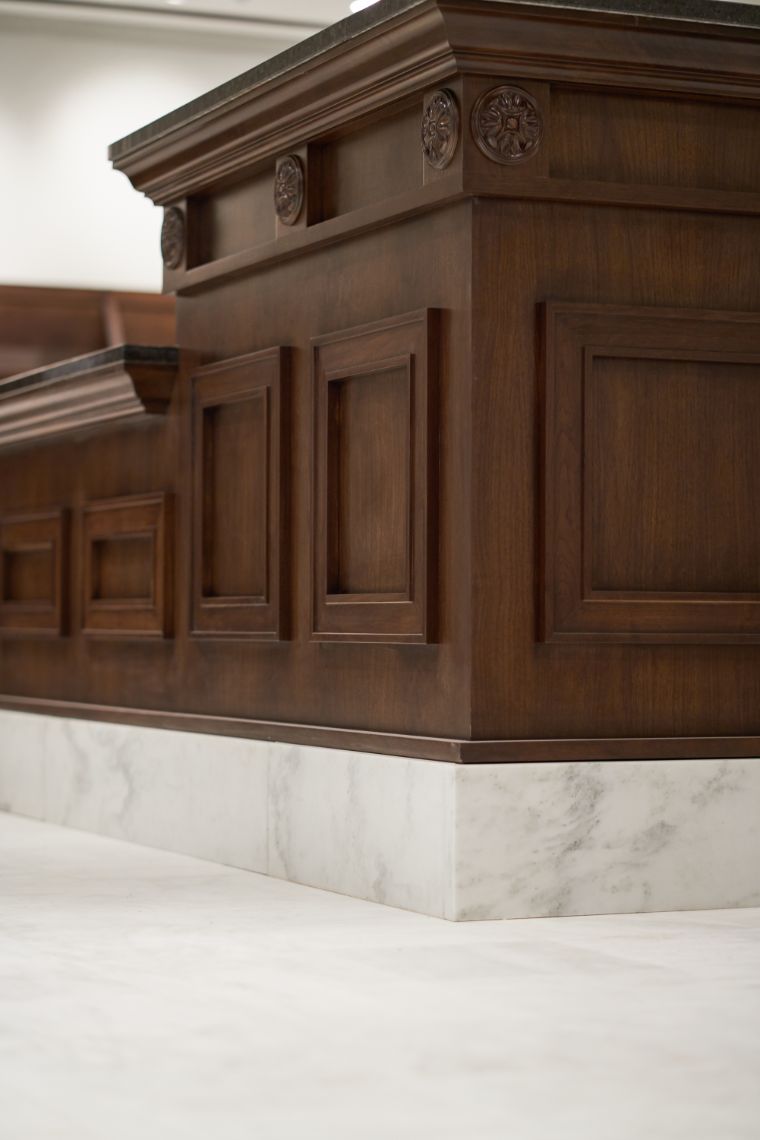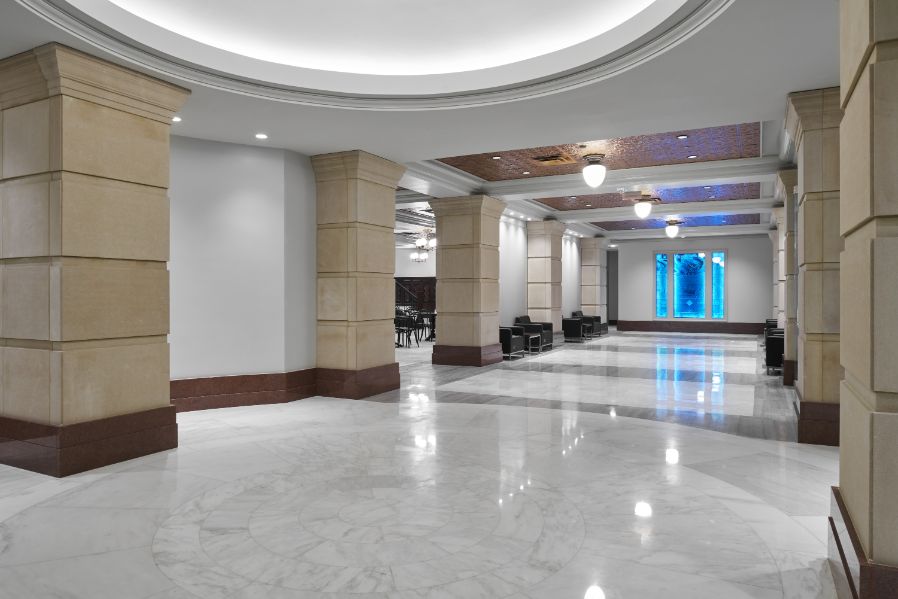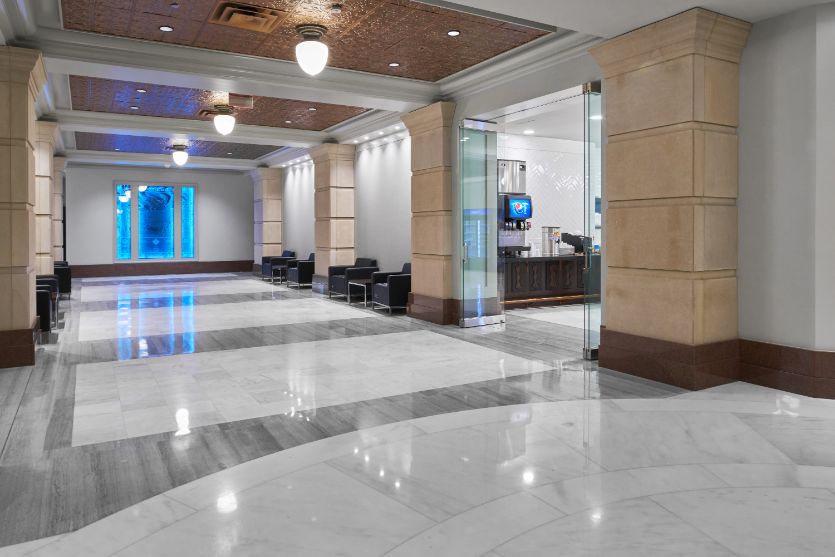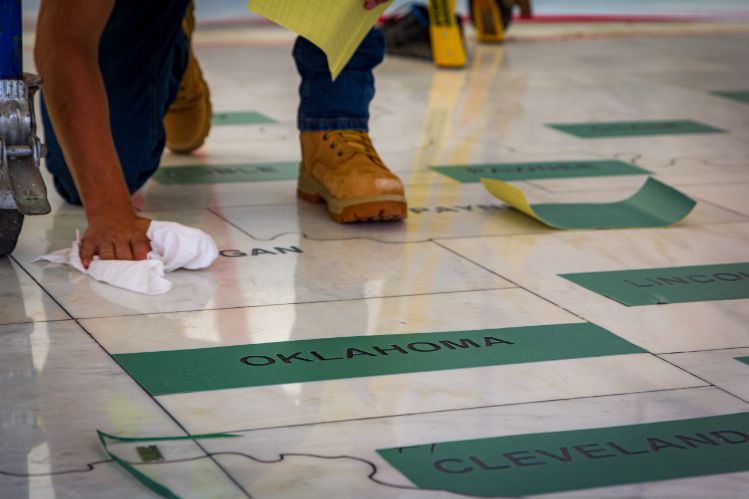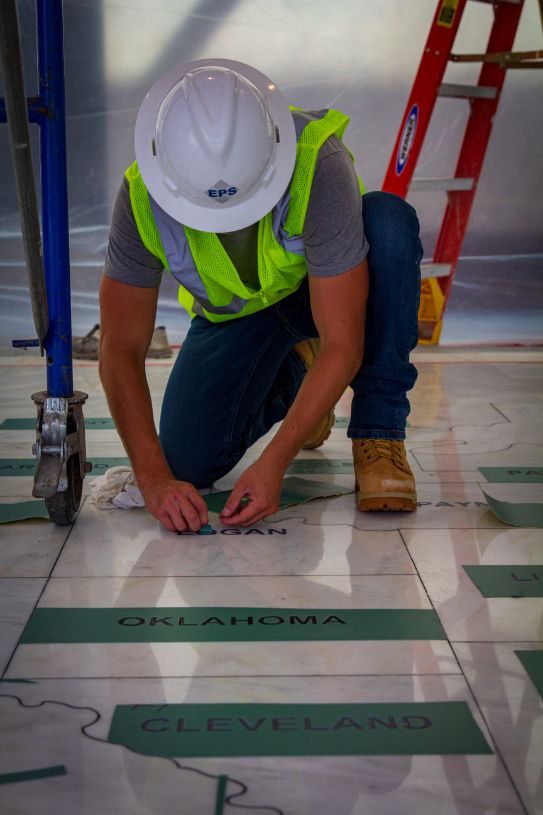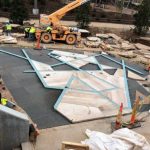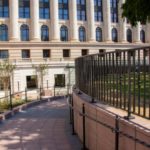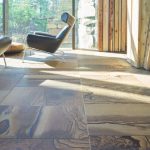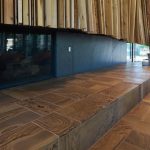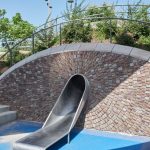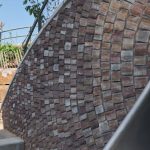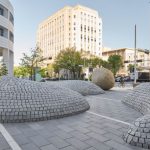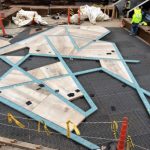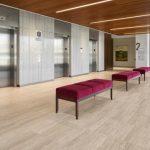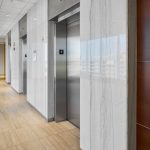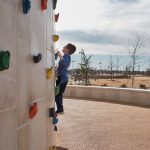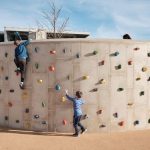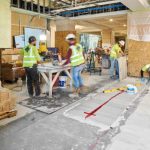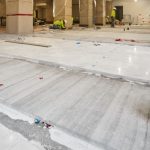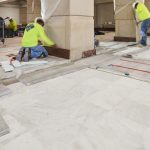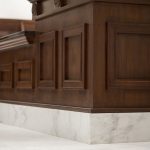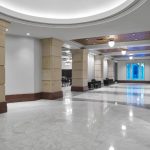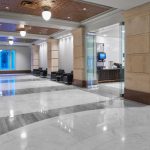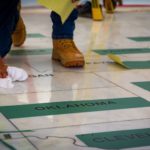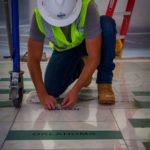 At Grade Pavers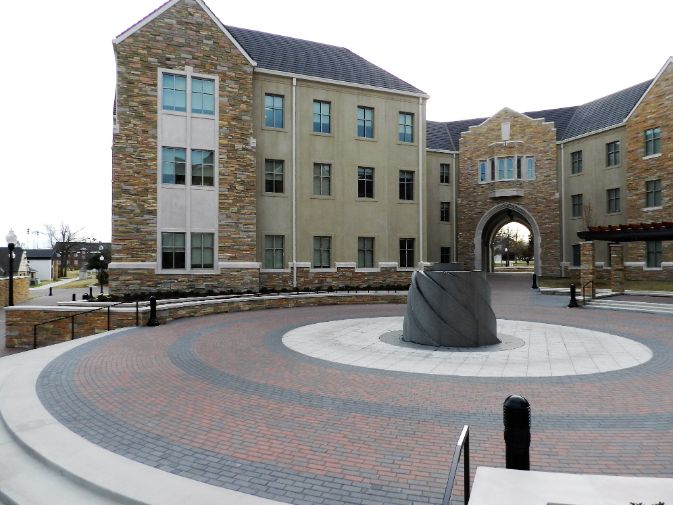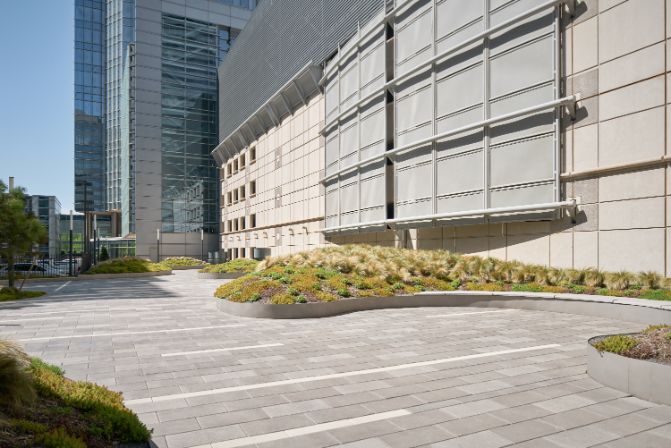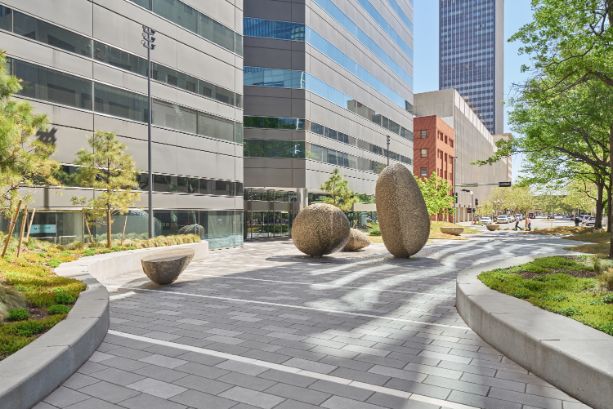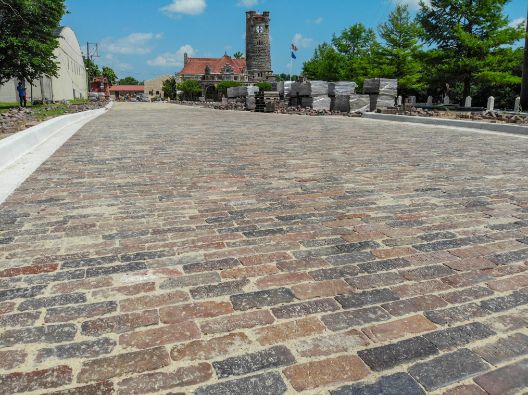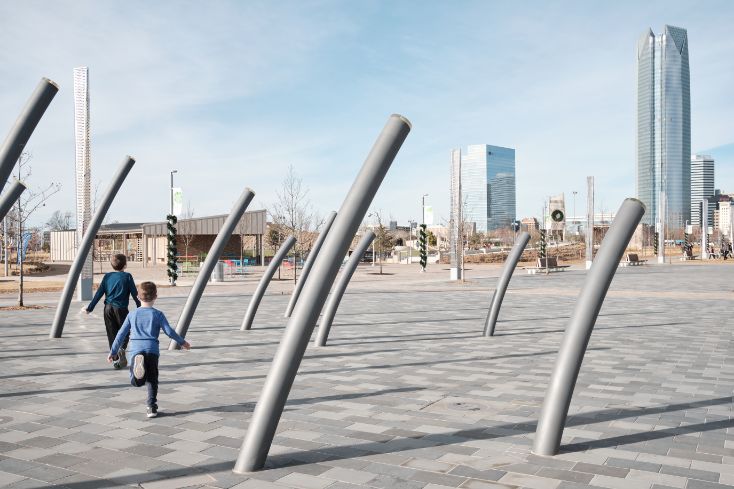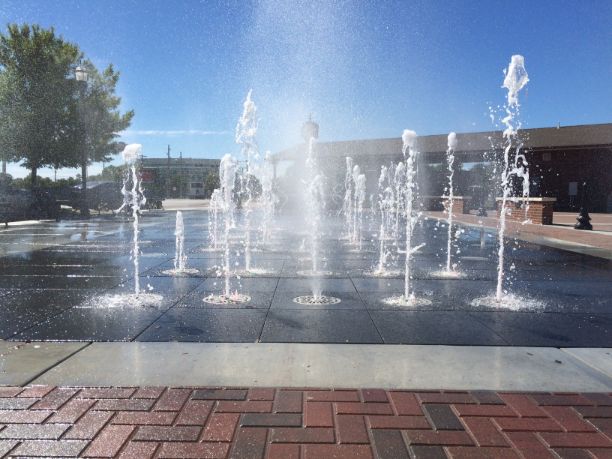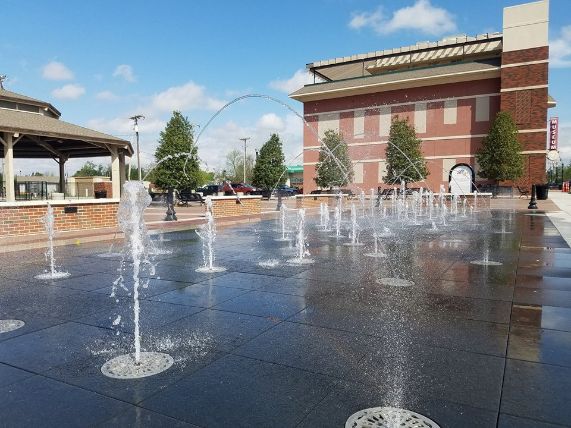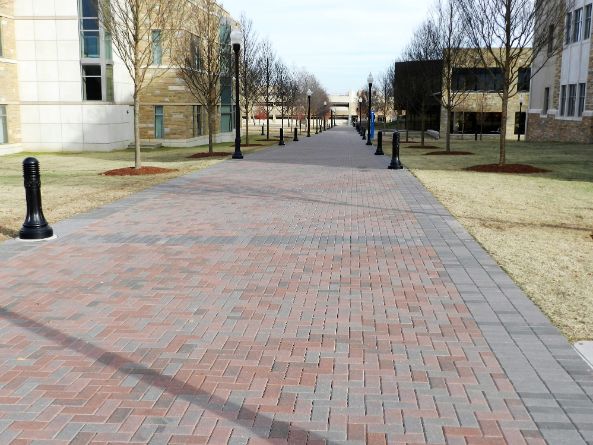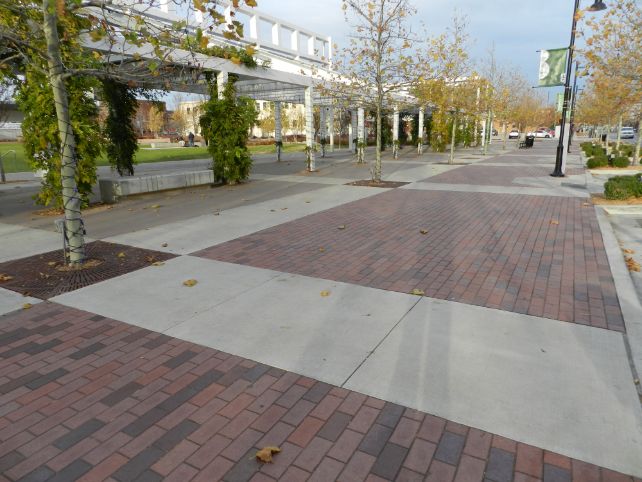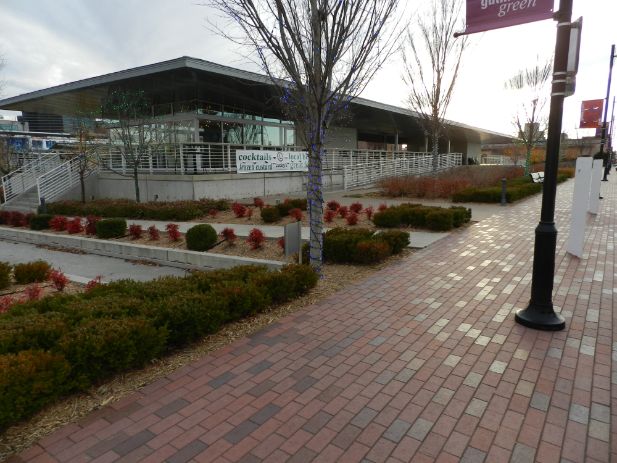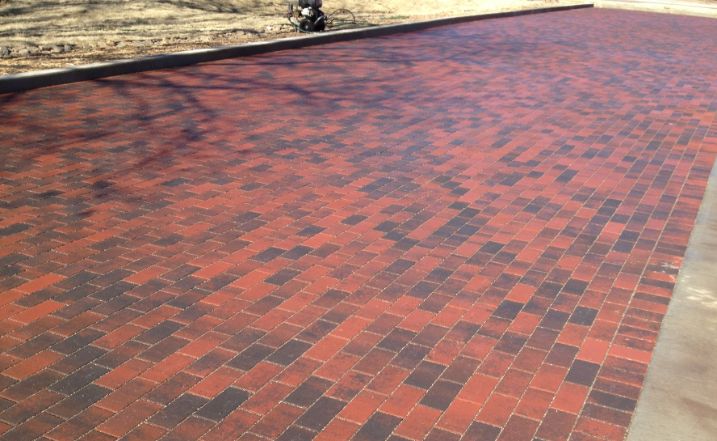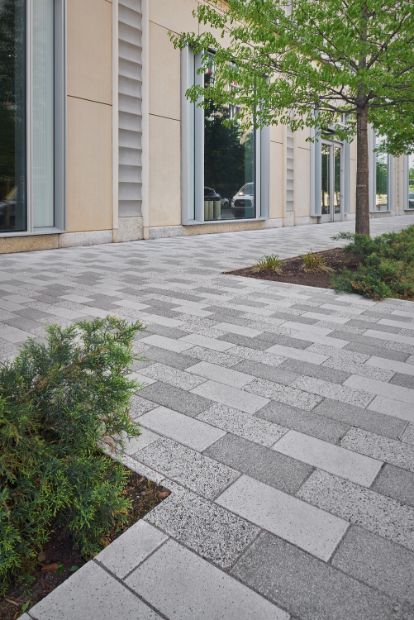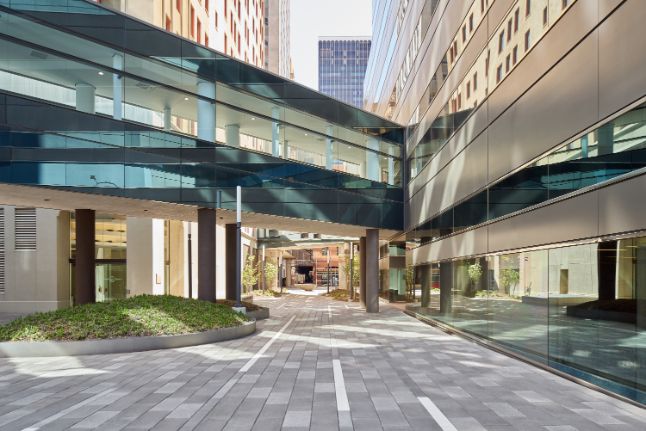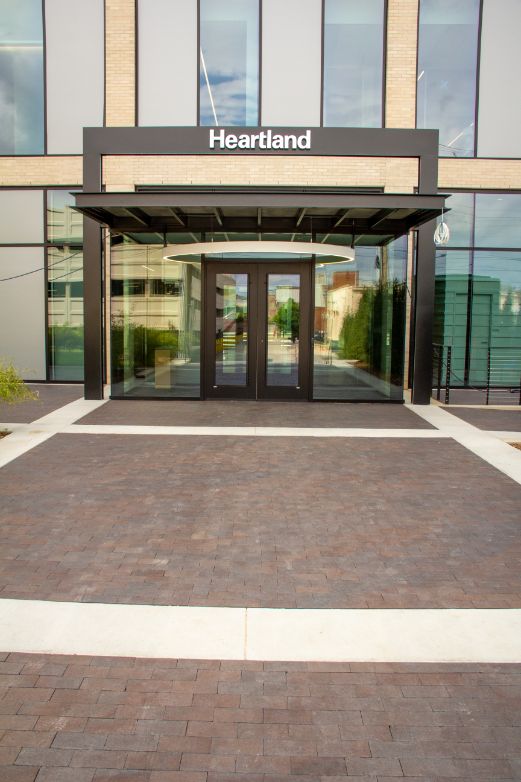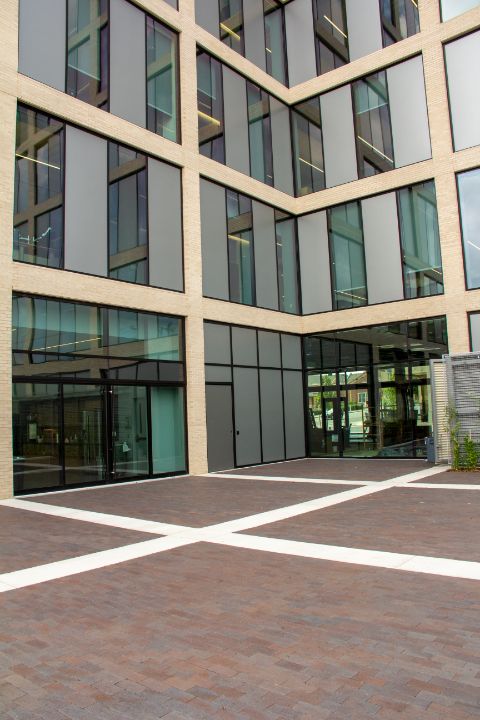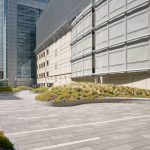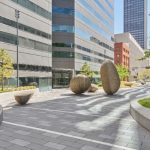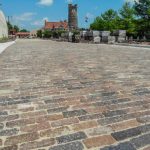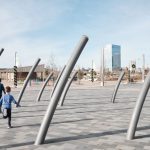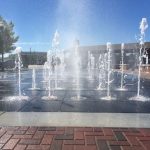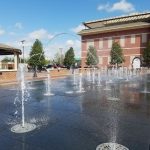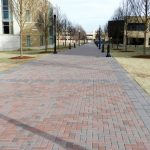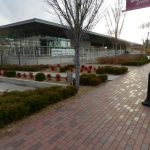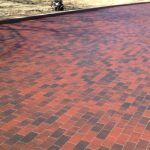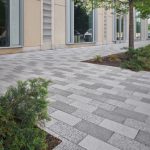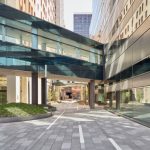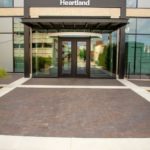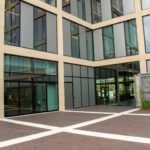 Roof Pavers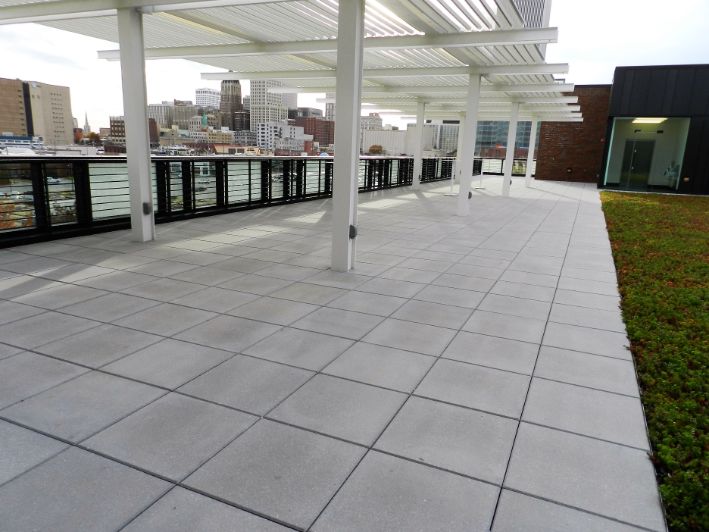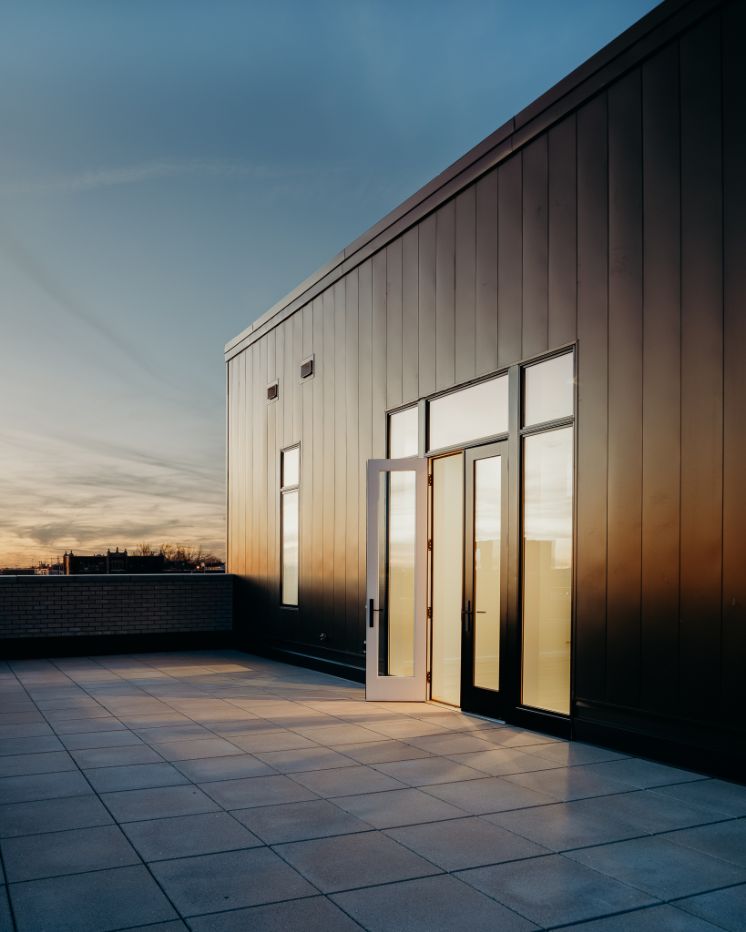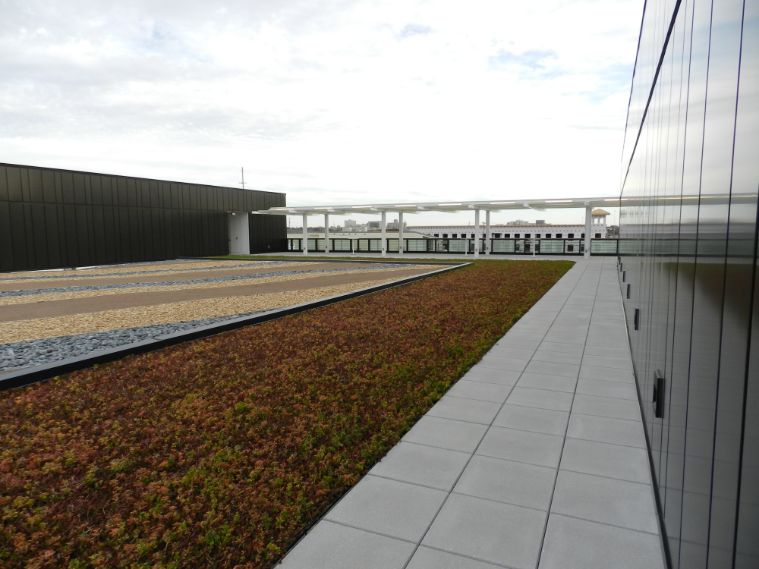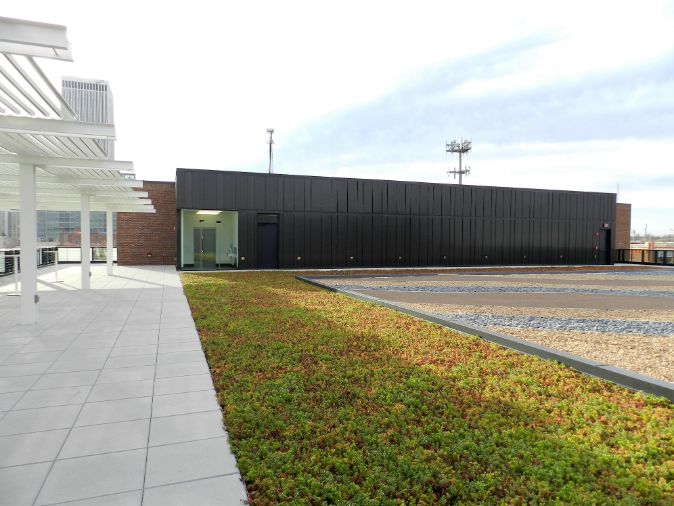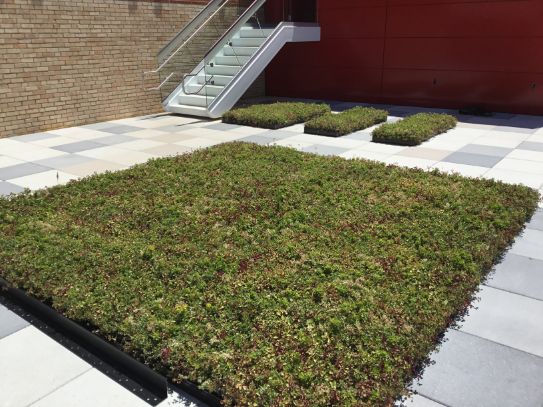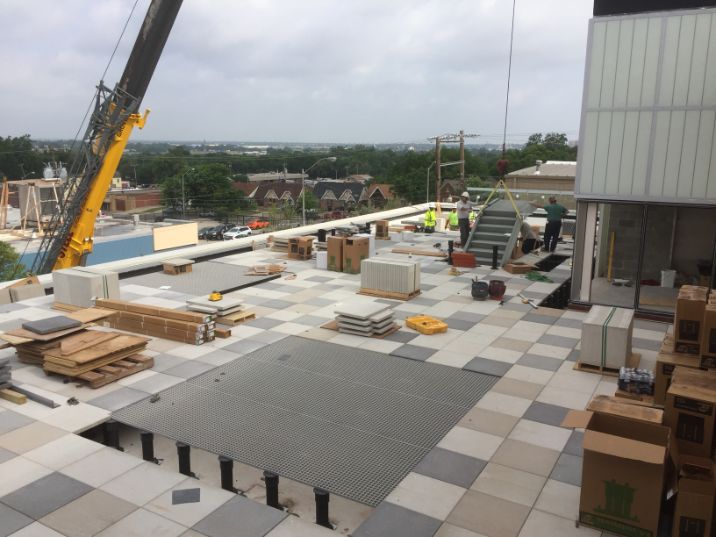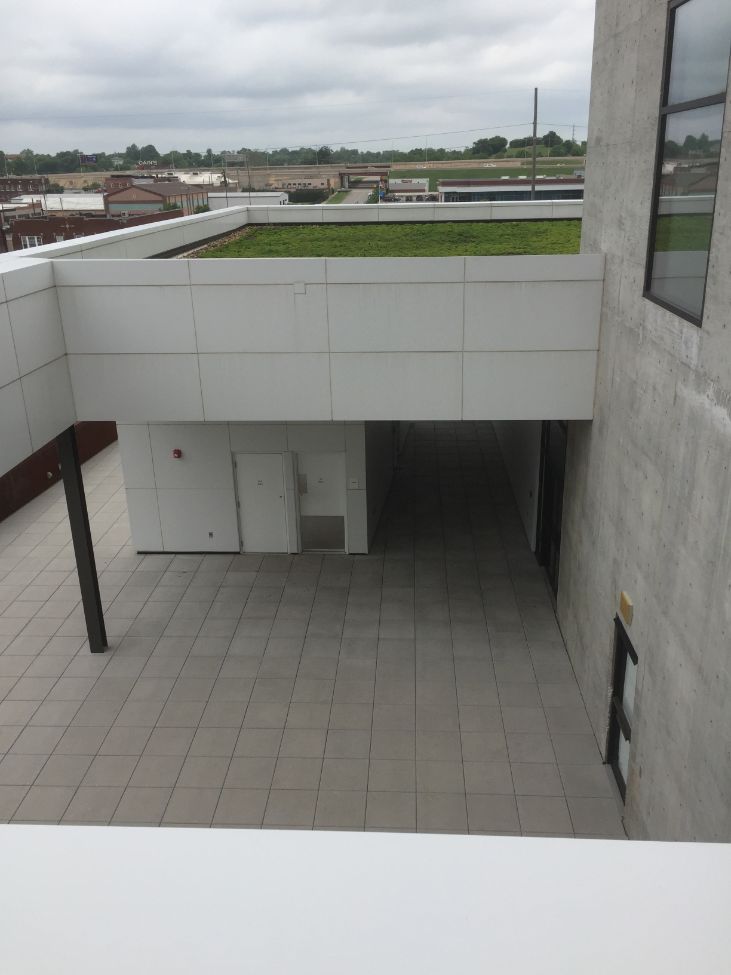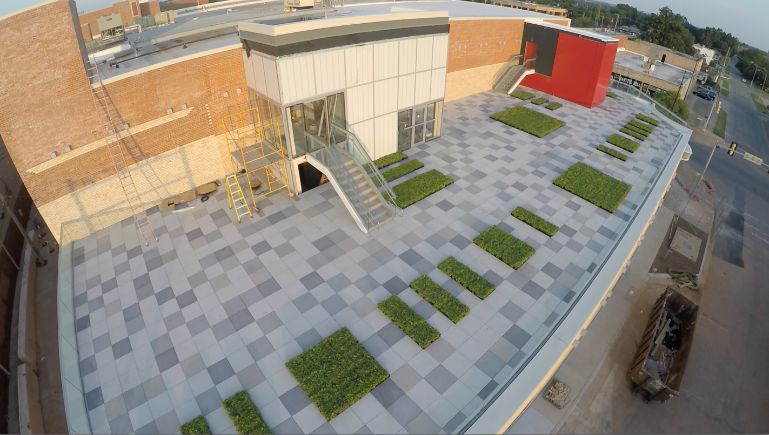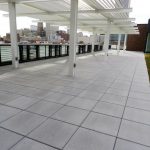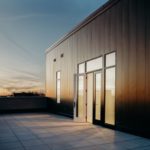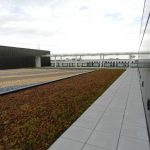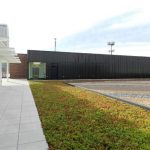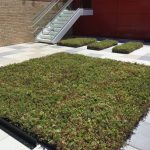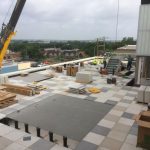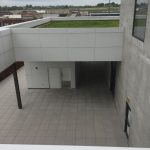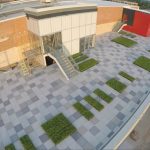 Stone Restoration & Maintenance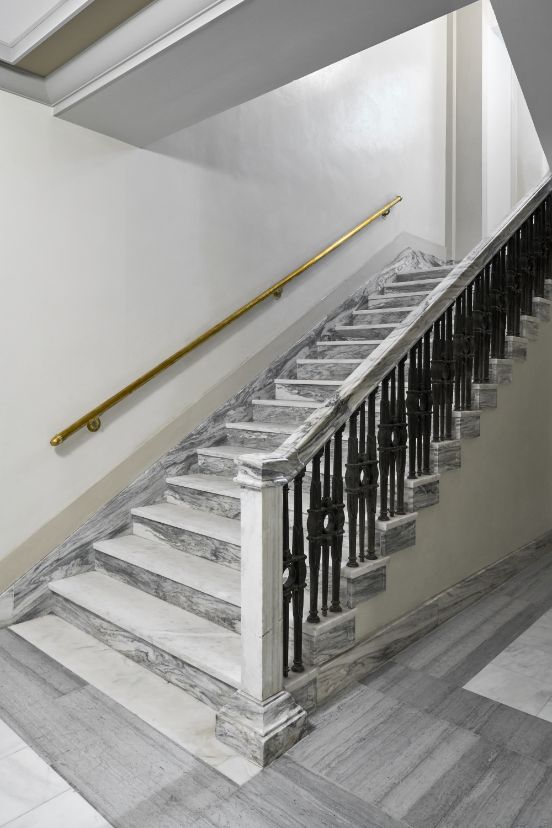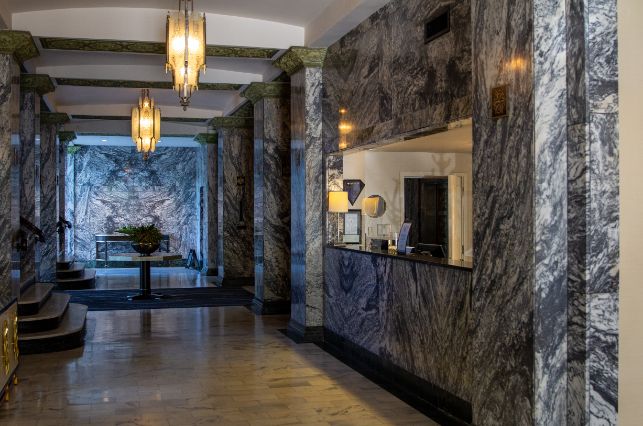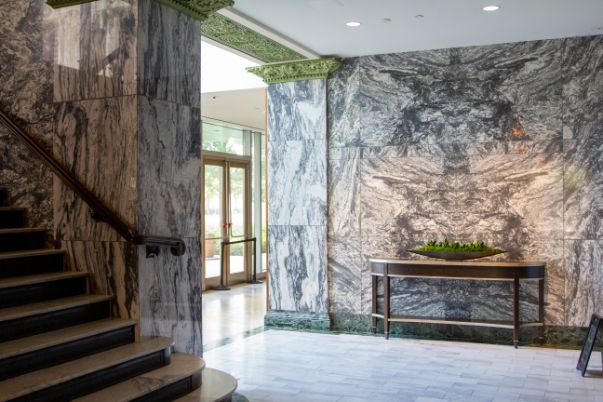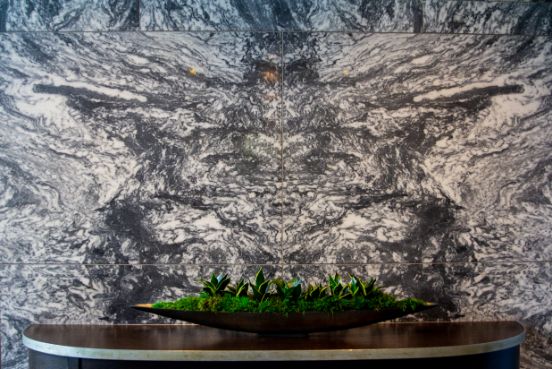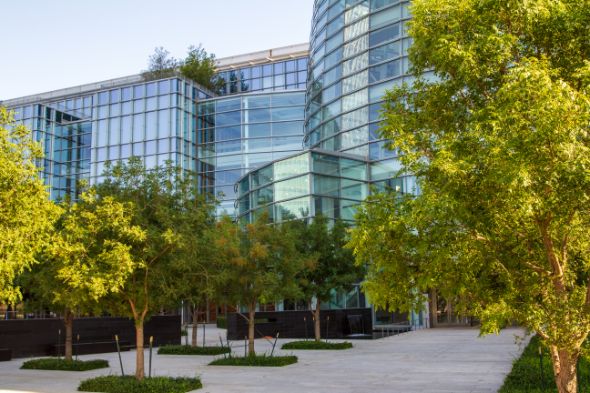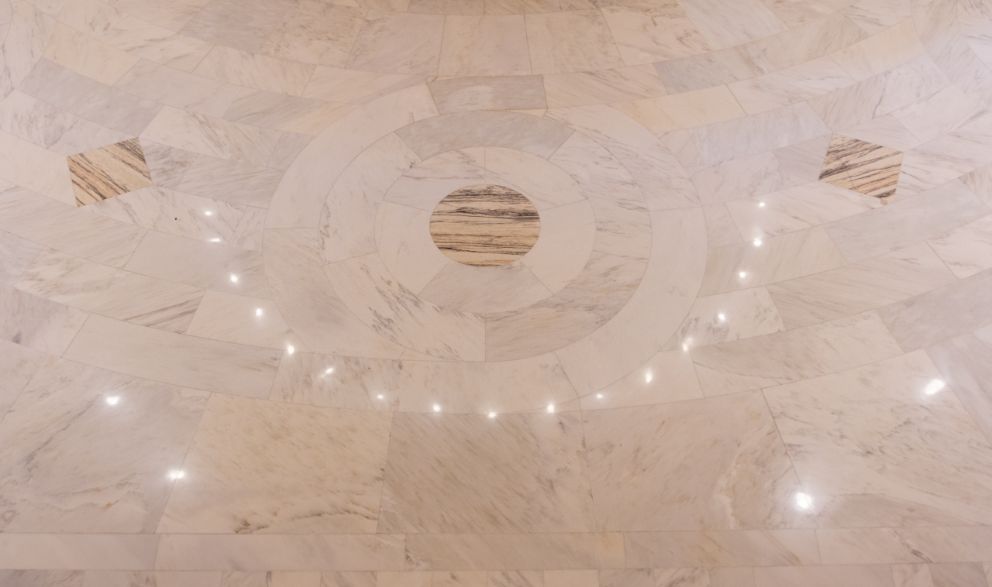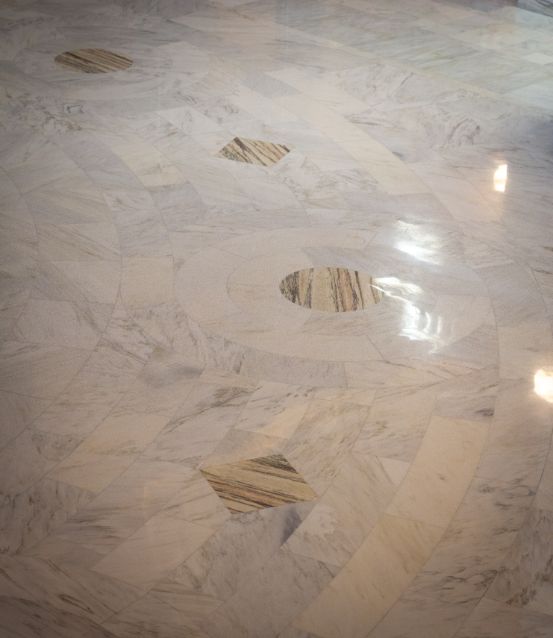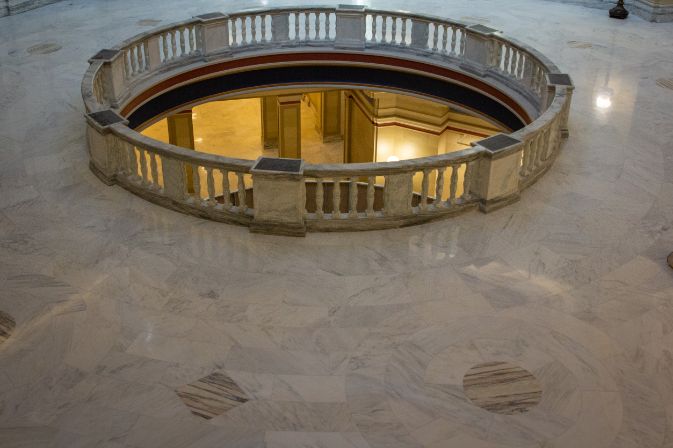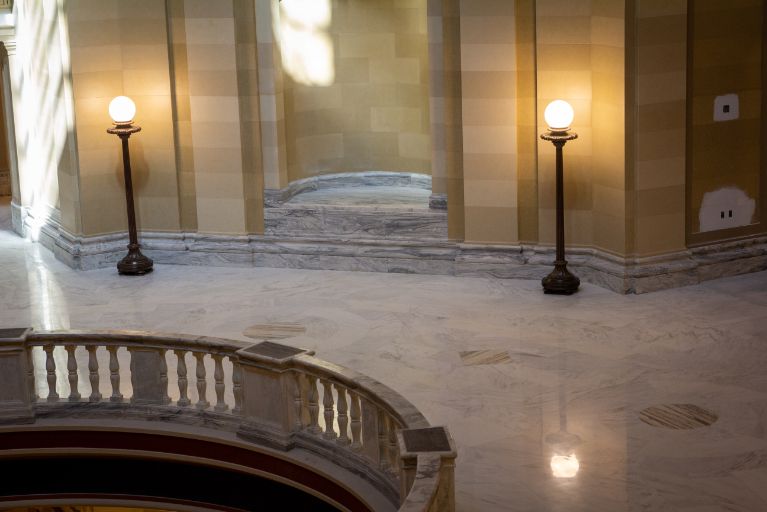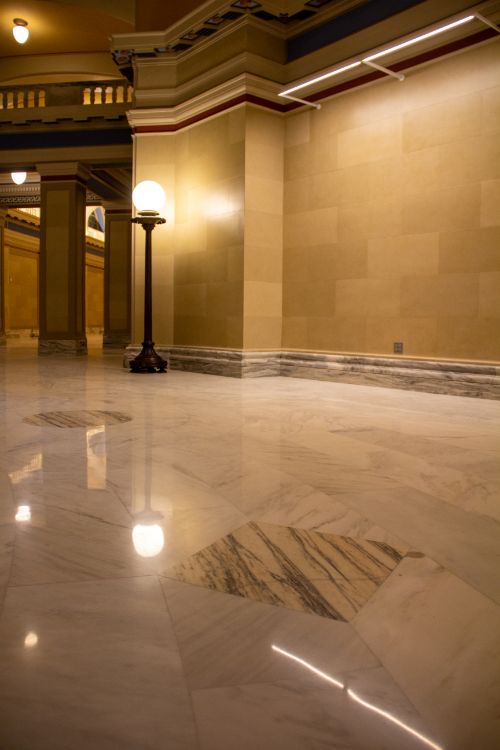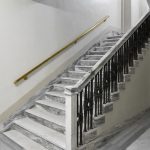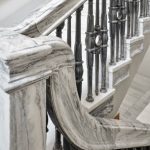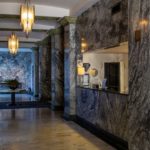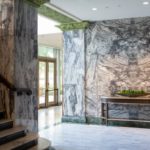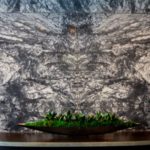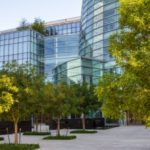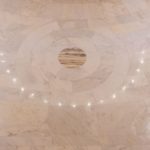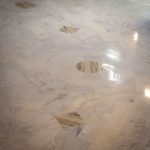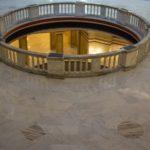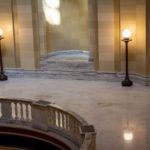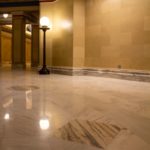 EPS

Customer Experiences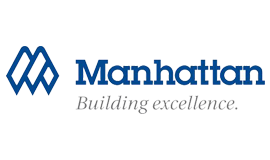 In the high stakes, fast paced environment of the construction world, it is rare that you find companies willing to go above and beyond expectations. Over the past two years, the leadership and personnel at EPS have continually been willing to step up to any challenge and surpass expectations regardless of the scope.
Andrea Gossard
Senior Project Manager
Manhattan Construction Company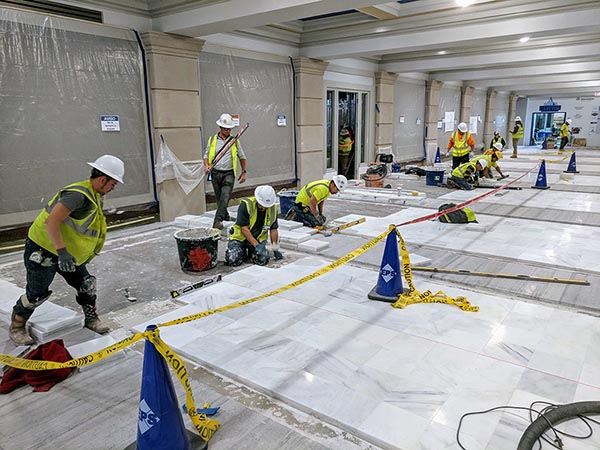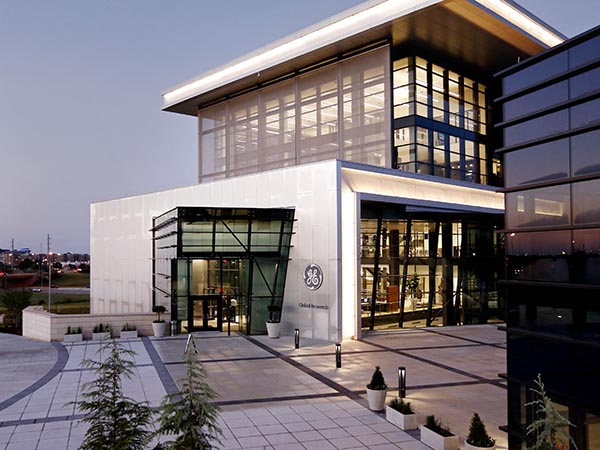 I have been working with EPS with Flintco for over a decade now... They are always ahead of the game during the submittal and shop drawing phases of the project. Then during the construction phase their quality is top notch.
Josh Patterson
Project Director
Flintco, LLC

I would highly recommend EPS to any organization. They have provided the resources and expertise to meet our requests on every occasion. They truly understand what it takes to maintain a successful relationship with their customers.
-Mary Paltani Property Manager Hines Property Management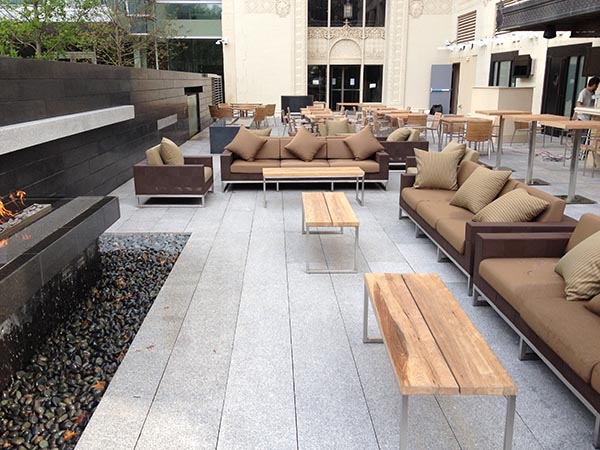 ---
---
Oklahoma State Capitol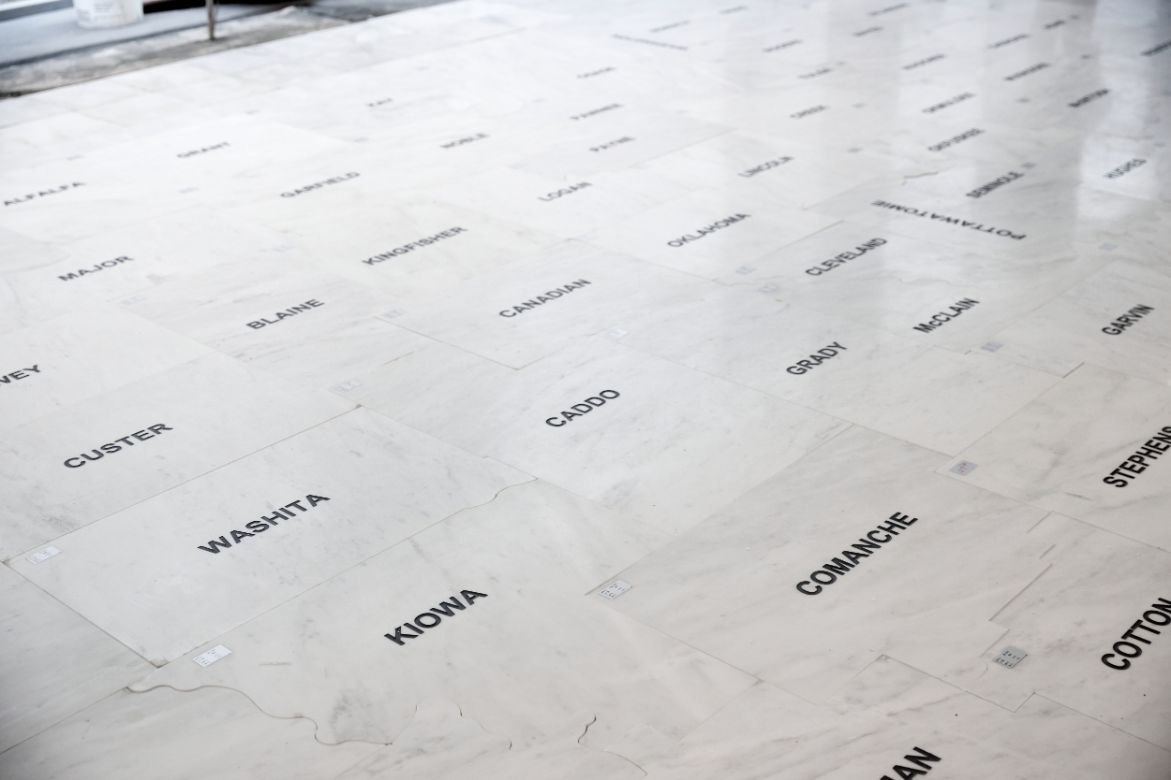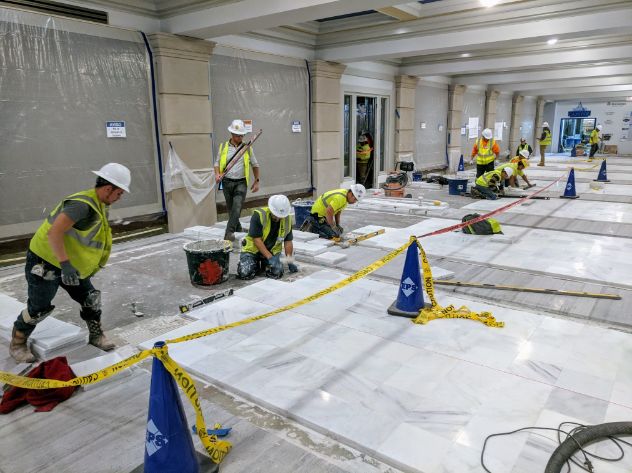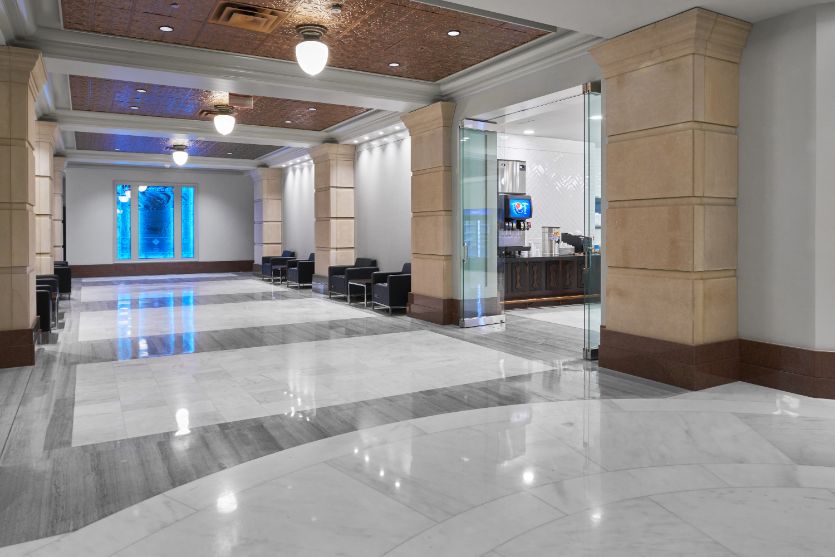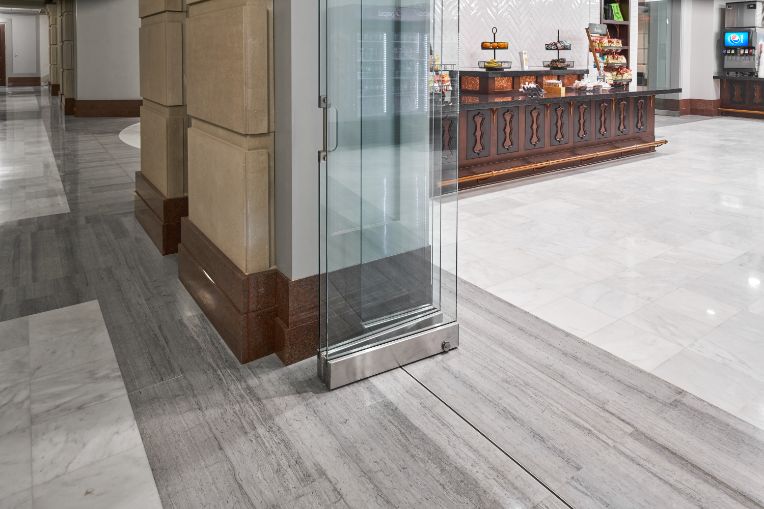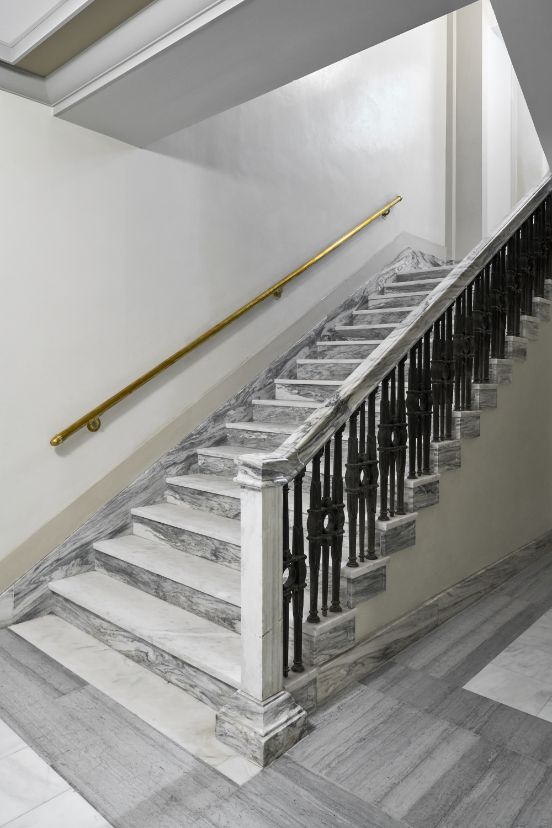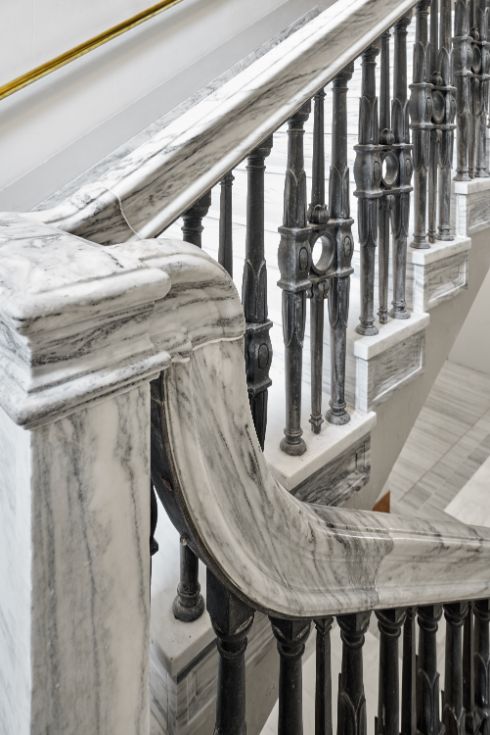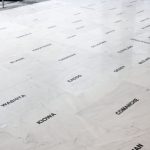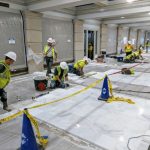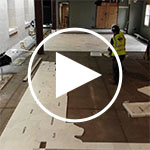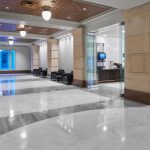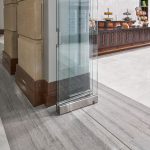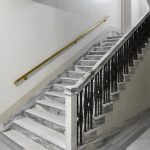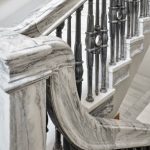 Oklahoma State Capitol
EPS is currently performing multiple scopes of work for Manhattan Construction Company and JE Dunn Construction on the decade long, $300+ million Oklahoma State Capitol Restoration Project. EPS has installed 50,000+ SF of new interior stone flooring, base, wall cladding, counter tops, and stairwells along with 40,000+ SF of stone restoration work. EPS coordinated the drafting, fabrication, international shipping, and installation of 50,000+ SF of new stone to match existing marble. This turn key approach reduced the cost of this scope by nearly 40% without sacrificing quality or efficiency. Manhattan continues to award EPS additional scopes of work due to our commitment to safety, quality, schedule and cooperation with the project team and other subcontractors.
The Lodge & Boathouse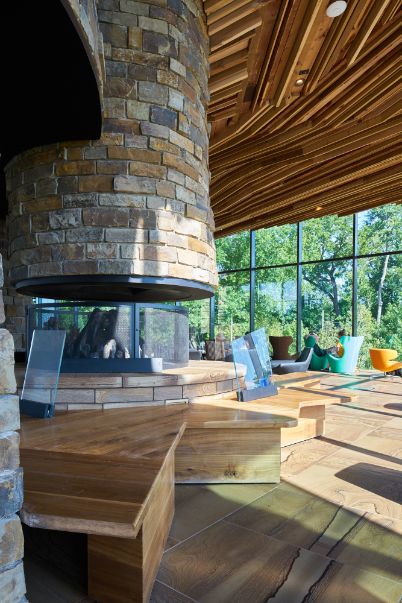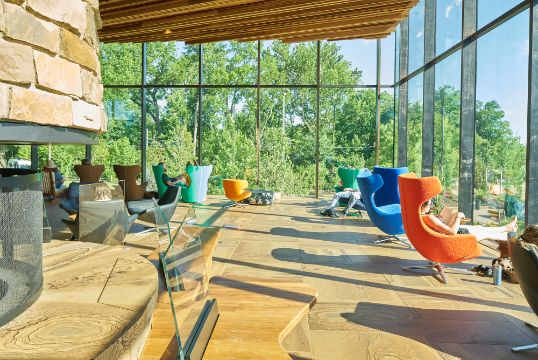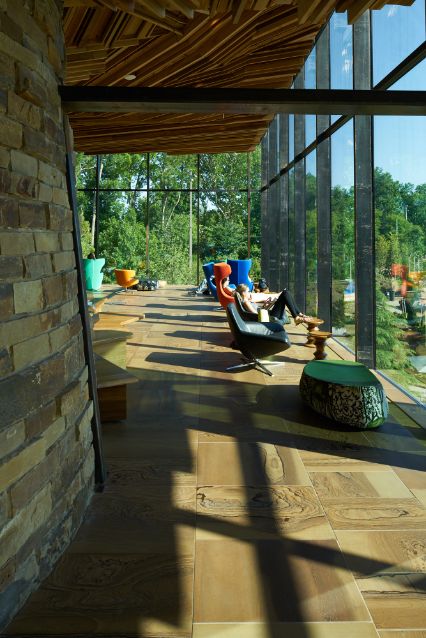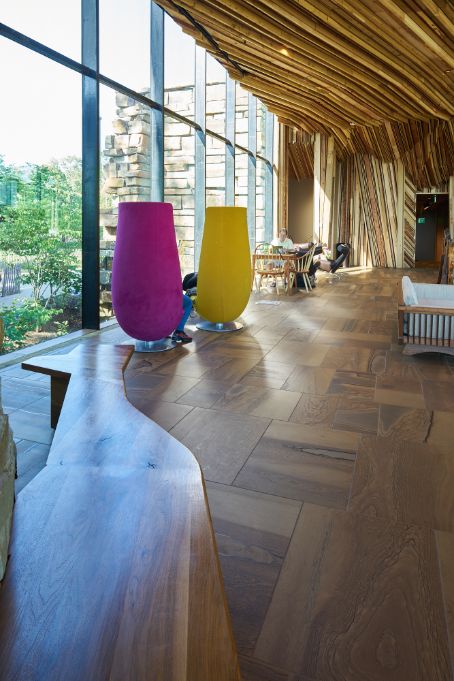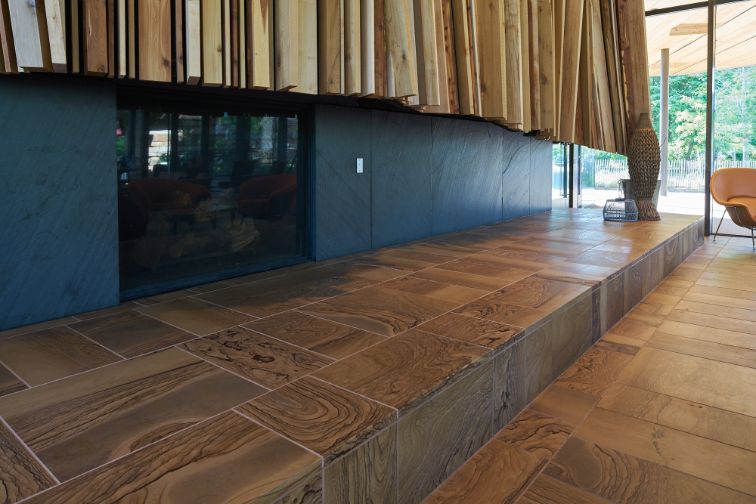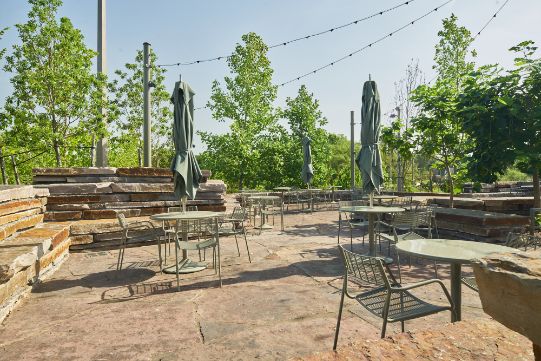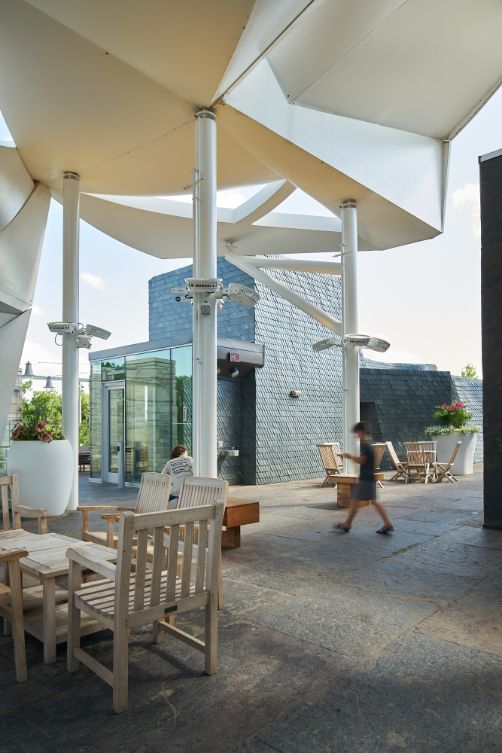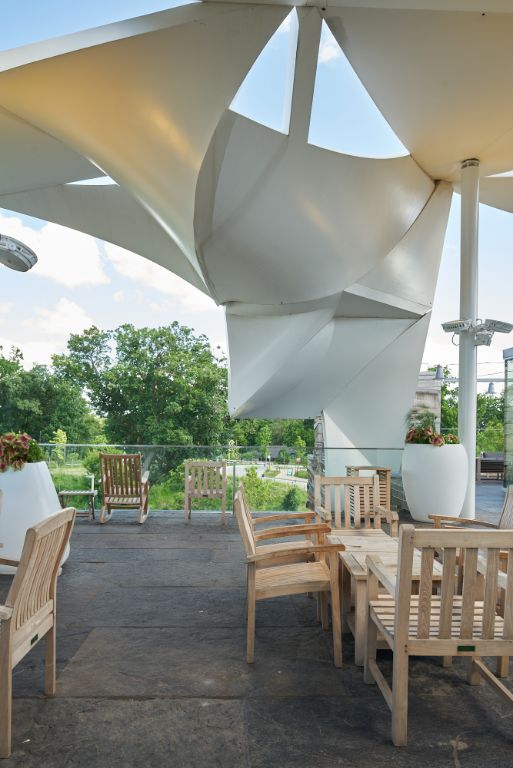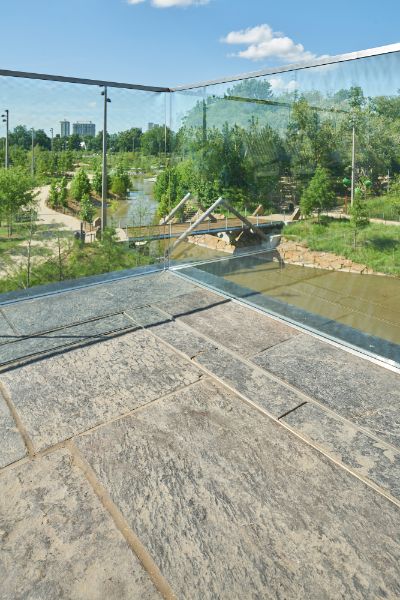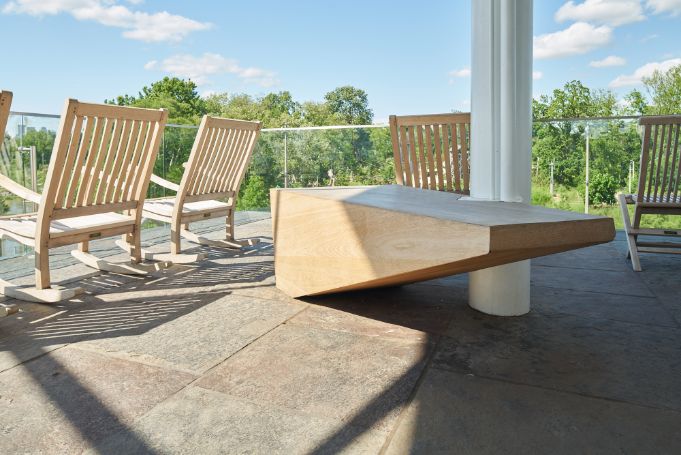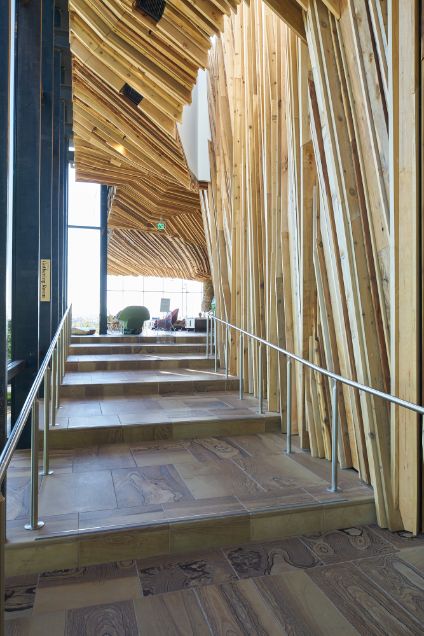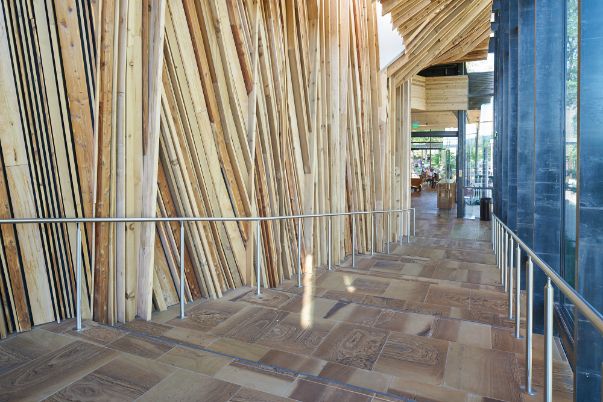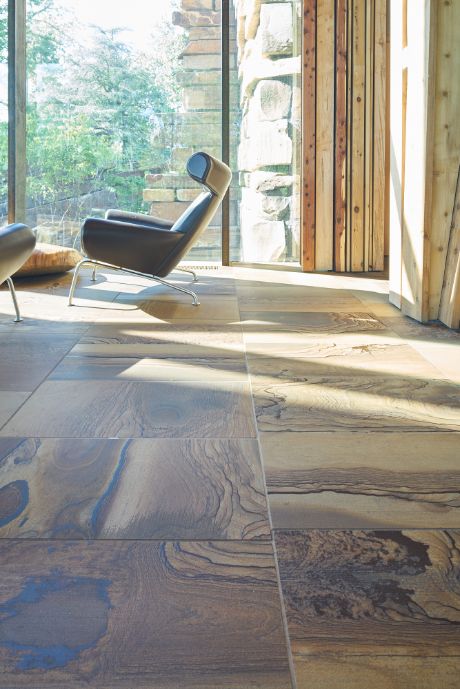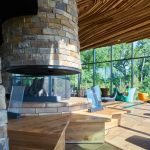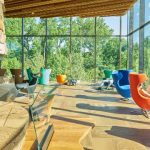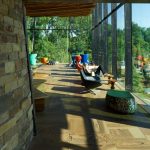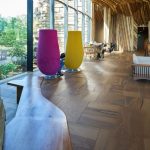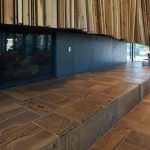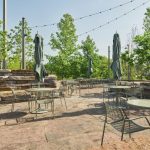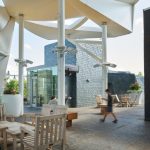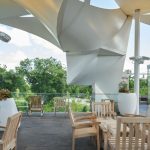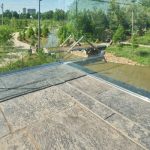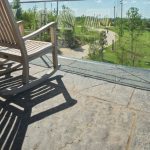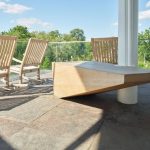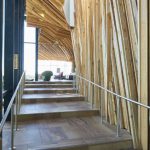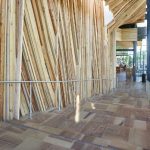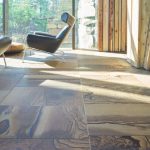 The Lodge & Boathouse
The Lodge and Boathouse are two of the only occupiable venues at the Gathering Place. The stone floor at the Lodge spans nearly 10,000 SF between the first and second level. Each stone was custom fabricated, dry-laid in an offsite warehouse, and then reassembled at the project site. At the Boathouse, EPS installed 6,500 SF of exterior stone flooring atop a 40' high cantilevered patio. The largest pieces weighed over 250 LBS each and were set using a vacuum system.
Four Seasons Garden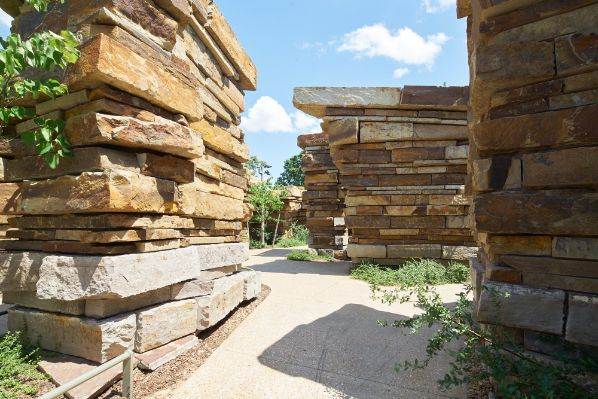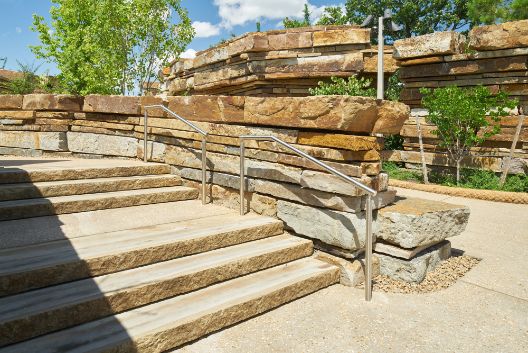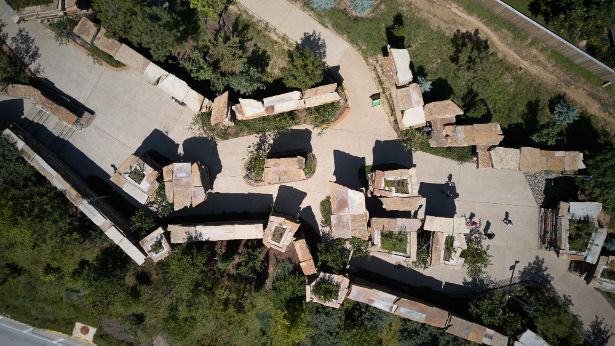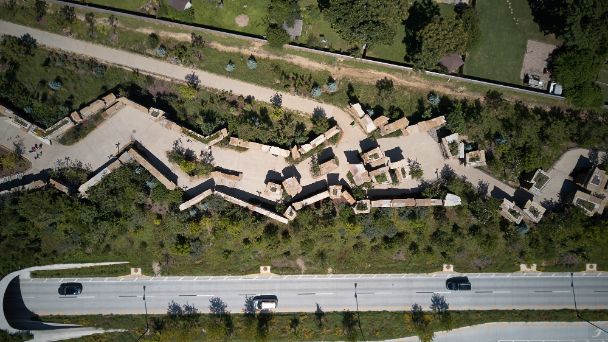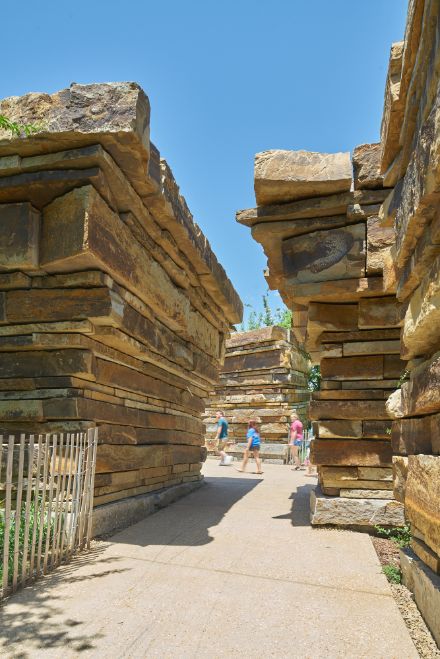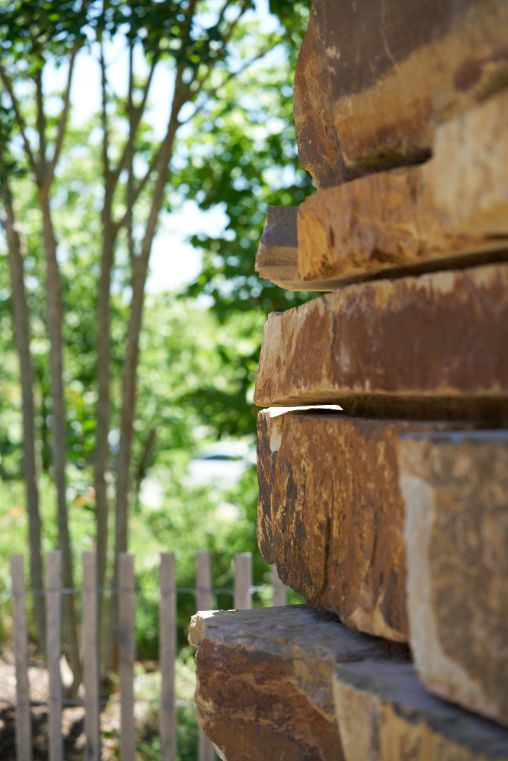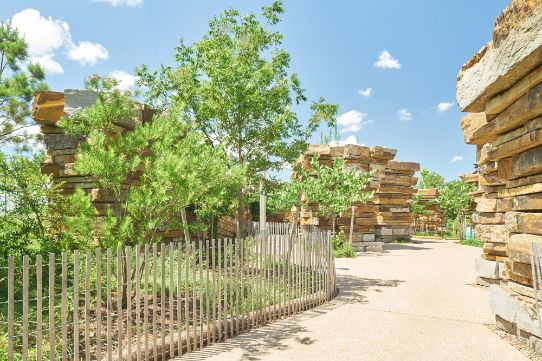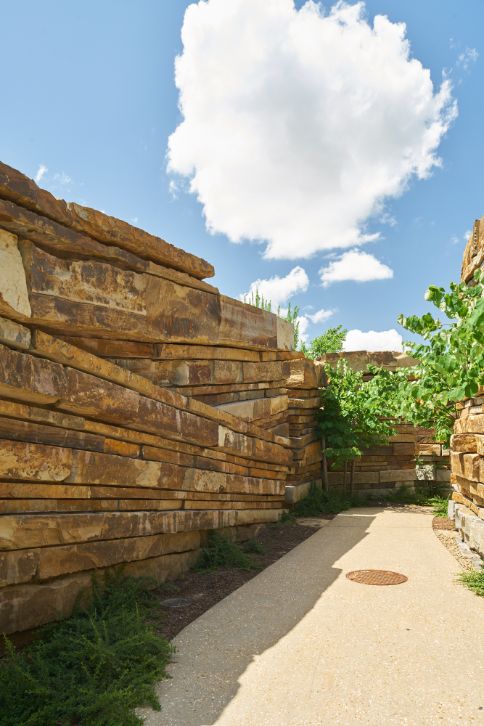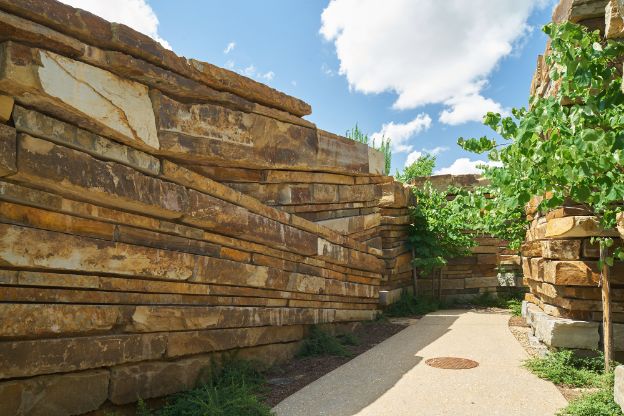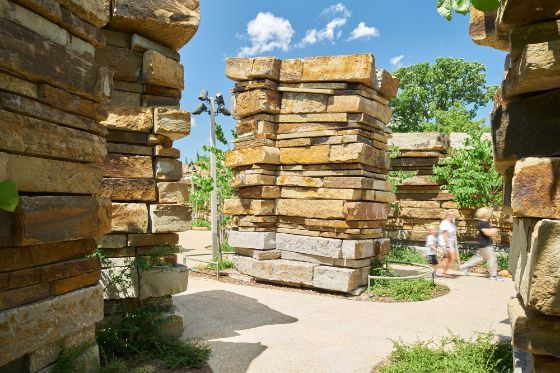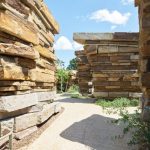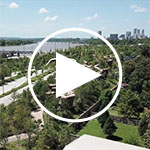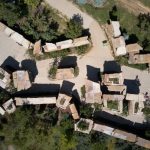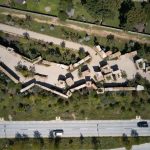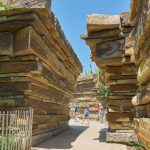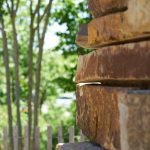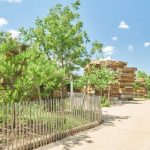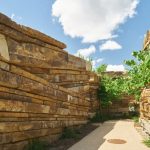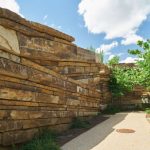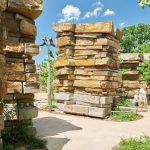 Four Seasons Garden
The Four Seasons Garden is the spectacular main entrance to the Gathering Place Park. With more than 15,000 individual pieces, the outdoor promenade is a design and engineering marvel. Each element was drafted in 3D to ensure a proper fit before a single stone was extracted from the quarry. During peak production, as much as 100 tons per week were being delivered to the project. EPS also hired and oversaw a third-party engineering firm to streamline the structural support elements to create a flexible system that saved both time and money, without sacrificing structural integrity. The largest pieces, nearly 5 tons in weight, cantilever twenty feet in the air over the awe struck guests heads. The entire venue, which stretches several football fields in length, is made up of 15 walls and 24 columns each of which were set using innovative vacuum clamps and all-terrain cranes. EPS utilized a modular crew system throughout the duration of our scope to exceed the schedule requirements. Even with the immense schedule constraints and extreme expectations, this venue was completed on time without a single injury.
Gathering Place Hardscape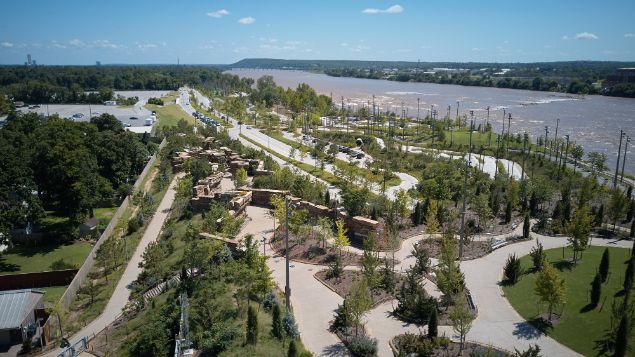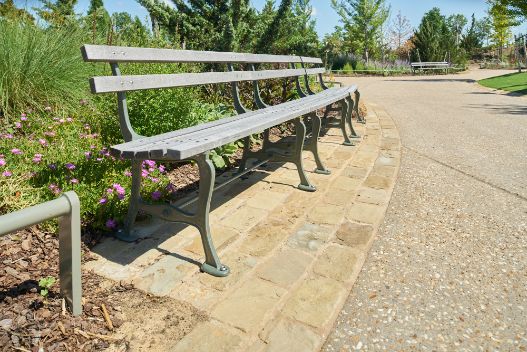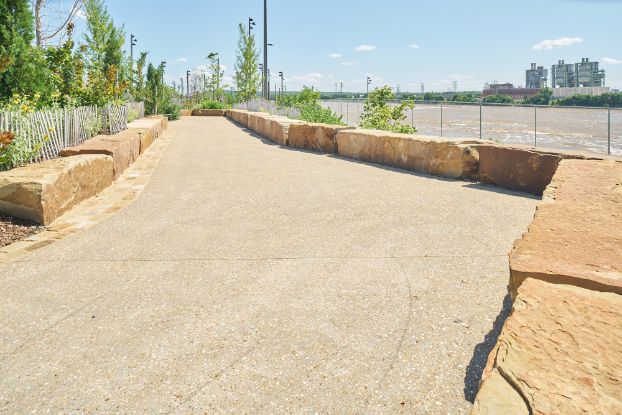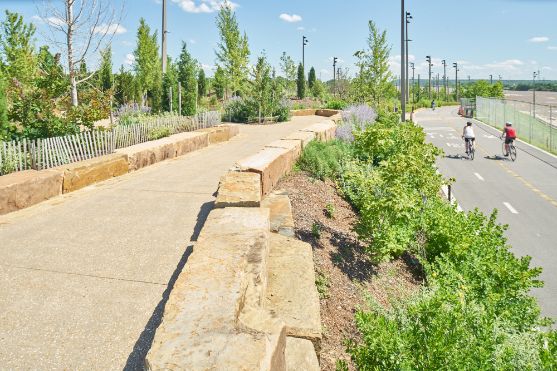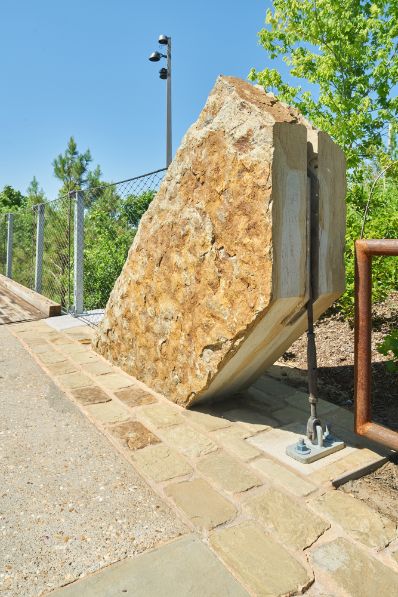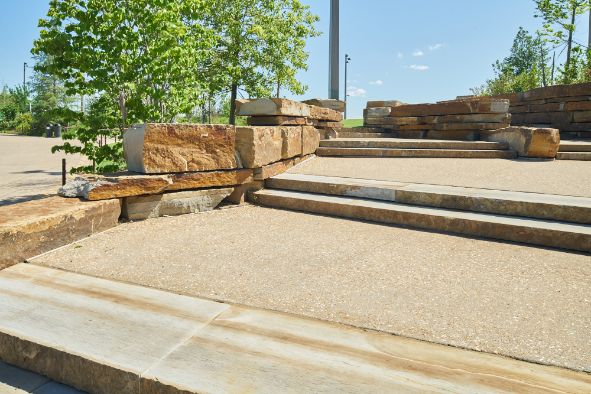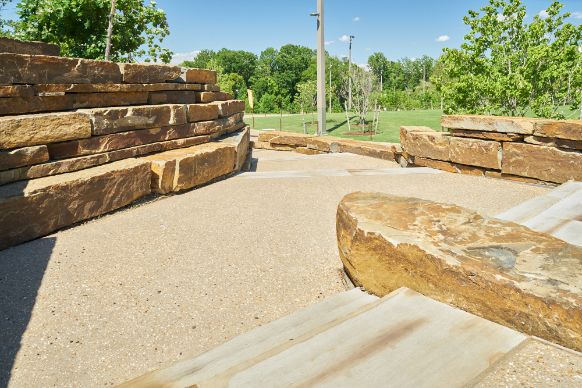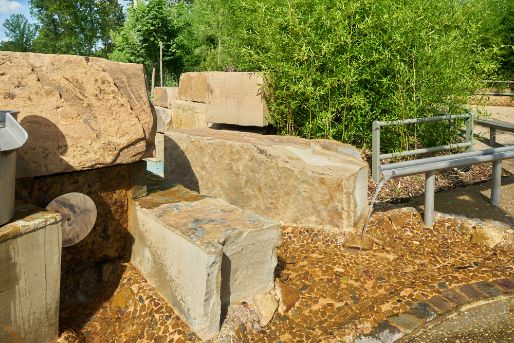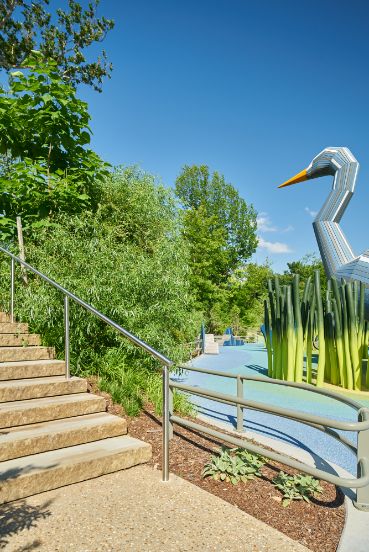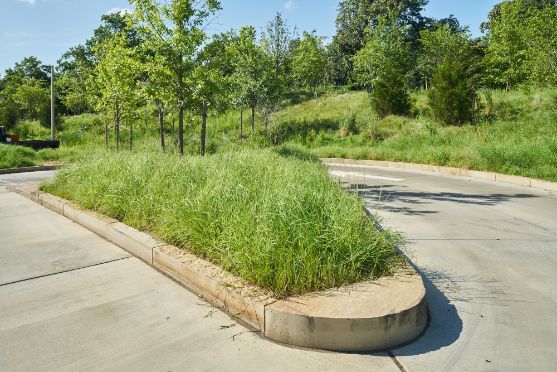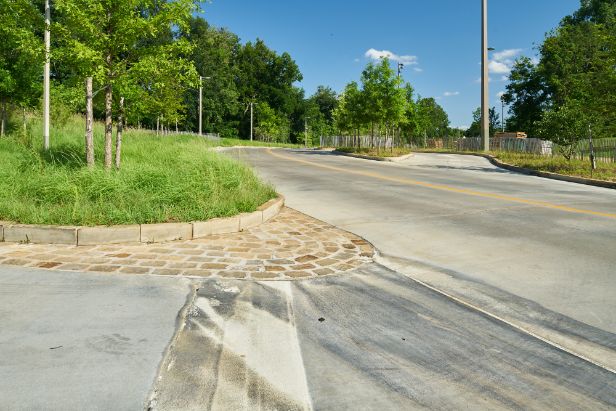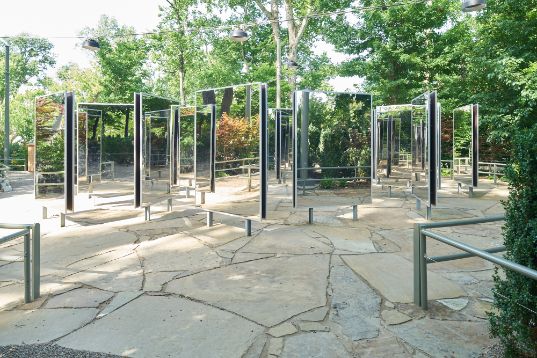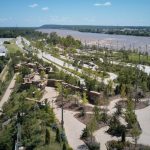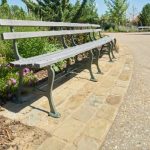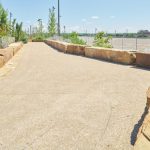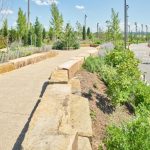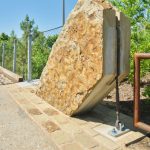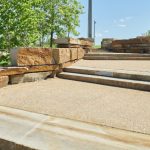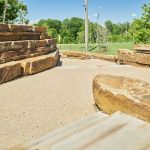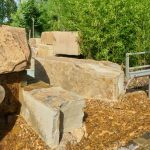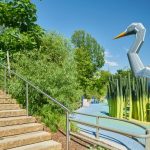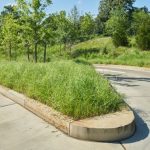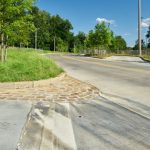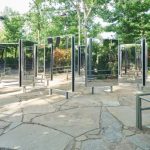 The Gathering Place Hardscape
The hardscape portion of the Gathering Place required EPS to touch nearly every inch of the mile long park. In total, EPS installed 1.6 Acres (70,000 SF) of Stone Paving, 4.9 Miles of Stone Curbing & Stairs, and over 5,000 SF of natural stone retaining walls. EPS used innovative material tracking techniques to ensure sure the 20+ different material types arrived in the proper sequence and location. Many of these features were modeled in 3D to increase efficiency.
GE Oil & Gas Technology Center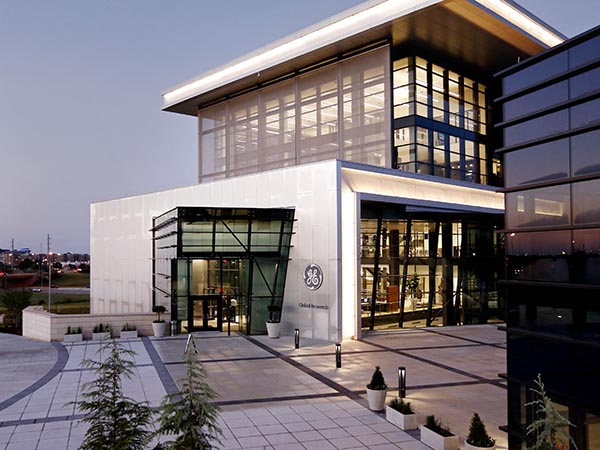 GE Oil & Gas Technology Center
Based on our wide array of expertise, the general contractor for the GE Oil & Gas Technology Center hired EPS to perform four unique scopes. EPS installed 20,000+ SF of limestone cladding at the interior lobby and exterior site features (walls, columns, etc.). In addition to the fabricated stone work, EPS also installed a variety of natural stone hardscape elements including retaining walls & stone benches. A portion of the main entrance to this facility was set over a basement lid which required EPS to seamlessly blend three different installation methods; sand, mortar, and pedestals. This LEED project was capped off with 13,500 SF of pedestal-set concrete roof pavers between the second and fourth floor.